CNEWA has disbursed $1,064,000 to provide immediate relief to Ukrainian families devastated by Russia's invasion, which began on 24 February. These funds have been released in three initial installments:

In late January, CNEWA distributed $197,500 to its partners, such as Caritas Ukraine, the curia of the Ukrainian Greek Catholic Church and the Ukrainian Catholic University, for their various activities. When the invasion began, these partners immediately spurred into action to provide emergency support for families within Ukraine, reallocating CNEWA funds. Activities included:
Supplying the soup kitchen in Mariupol.
Funding activities to host families in the Eparchy of Chernivtsi.
Supporting relief efforts of Caritas in Ternopil.
Hosting families in welcome centers of Caritas in Zhytomyr.
Helping families cope with loss of children in Zaporizhzhia.
Assisting seminarians work with the displaced in Uzhorod.
On 11 March, CNEWA distributed an additional $217,000 for aid in Ukraine to:
Sheptytsky Hospital in Lviv, which is treating the wounded.
The Ukrainian Greek Catholic Patriarchal Curia for its efforts in caring for the displaced and to bolster its cybersecurity infrastructure.
The Ukrainian Greek Catholic eparchies of Chernivtsi, Kyiv and Sokal-Zhovkva for their care centers receiving the displaced.
And Caritas Ukraine, the Sisters, Servants of the Immaculate Heart of Mary and the Ukrainian Catholic University in Lviv for the support of their centers for the displaced.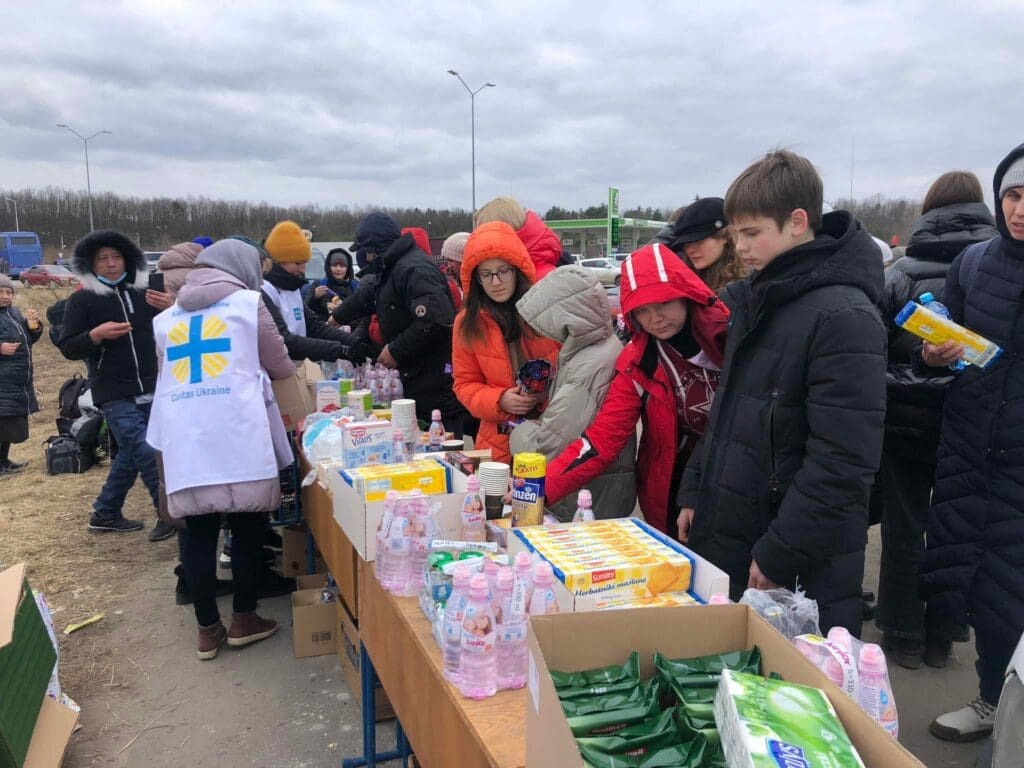 On 22 March, CNEWA released $650,000 to assist the efforts of the local churches in caring for Ukrainian refugees in Poland, Slovakia, Hungary, Romania and Moldova. Among the partners are:
The Ukrainian Greek Catholic Archeparchy of Przemysl-Warsaw.
The Romanian Greek Catholic Major Seminary in Oradea, Romania.
The Slovak Greek Catholic Eparchy of Kosice.
The receiving centers of local councils of the Knights of Columbus.
Caritas Hungary.
The Diocese of Chisinau, Moldova.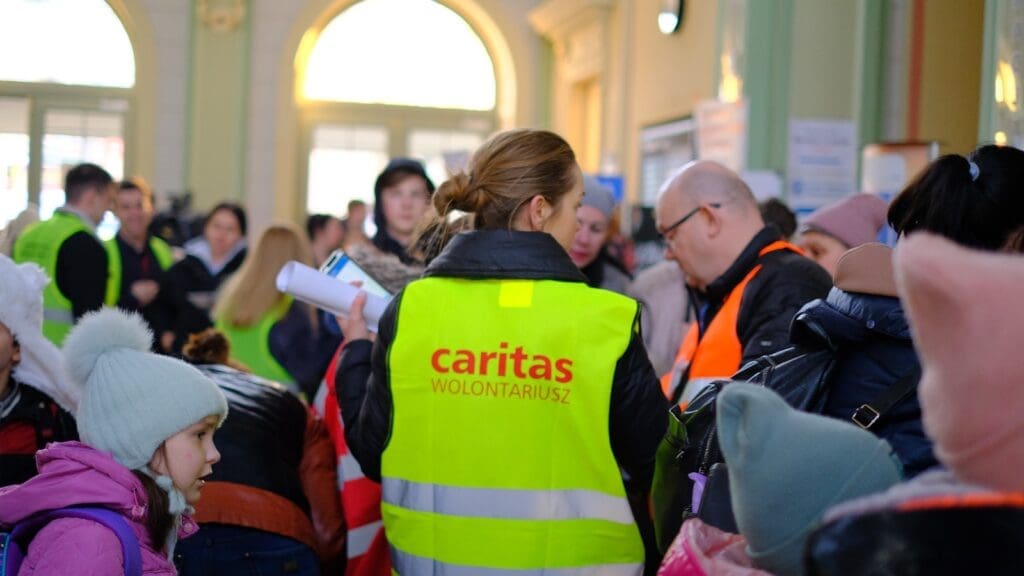 On 24 March, CNEWA's president, Msgr. Peter Vaccari, joined a press conference with Cardinal Timothy Dolan, archbishop of New York and chair of CNEWA's international board of trustees, on the current situation of the Catholic Church in Ukraine and the efforts by the church in the United States to assist refugees and displaced persons in Ukraine.
Archbishop Borys Gudziak, metropolitan archbishop of Philadelphia of the Ukrainian Greek Catholic Church, Archbishop Gabriele Caccia, permanent observer of the Vatican to the United Nations, and Serhiy Kyslytsya, the Ukrainian ambassador to the United Nations, were also among the main speakers at the press conference, held at St. Patrick's Cathedral in Manhattan.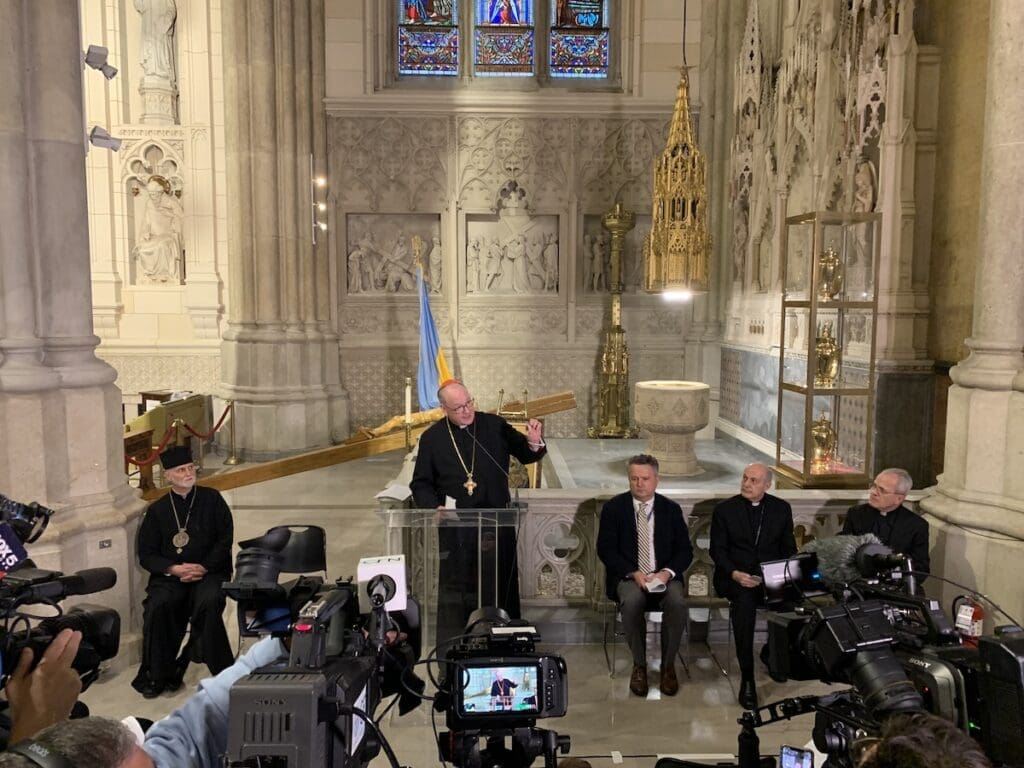 To support CNEWA's program for displaced Ukrainians, go to: https://cnewa.org/campaigns/ukraine/