In Moments of Need, We Are There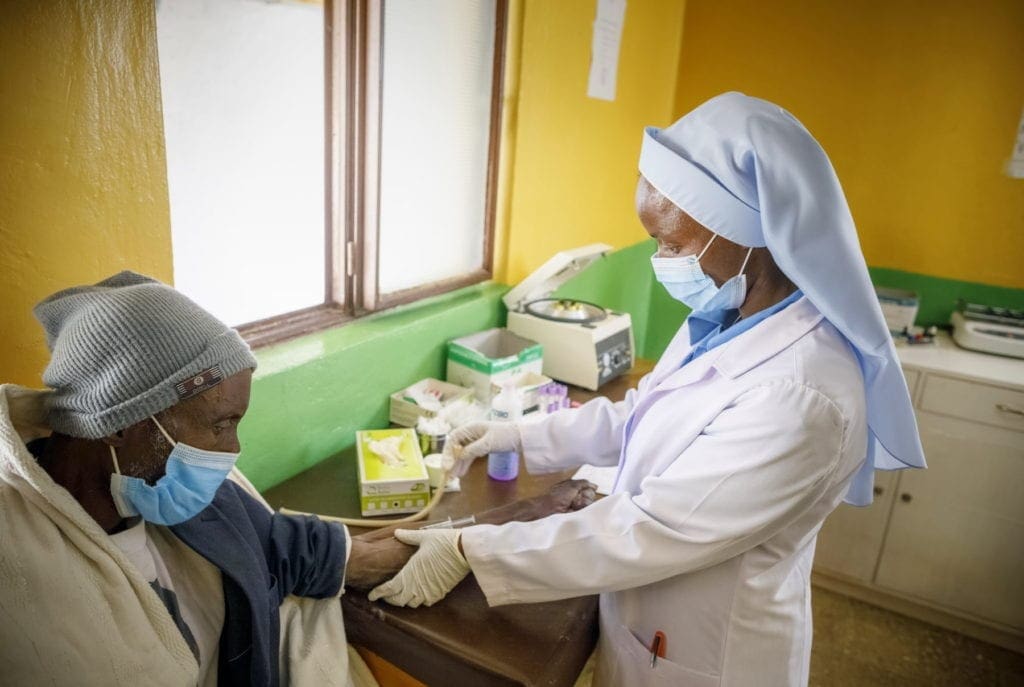 The pandemic has hit many we serve the hardest. Your gifts have helped save lives.
In a moment of overwhelming darkness, CNEWA has been able to bring light to people around the world battling this pandemic. "This is not a time of indifference," Pope Francis told the world, "because the whole world is suffering and needs to be united in facing the pandemic."
Being light in the darkness is fundamental to our mission. And over the past year, when the world needed us, we have been there.
In New Delhi, India, priests, sisters, seminarians and volunteers prepared up to 1,500 meals a day for jobless day laborers and families. CNEWA rushed emergency funds for face masks, sanitizers, gowns and gloves to slow the spread of COVID-19.
In Ethiopia, CNEWA's donors made it possible for us to supply funds to feed and help mothers and children at the Mendida Medhanialem Catholic Medical Clinic, as well as personal protective equipment for staff.
In Ukraine, we have provided food and spiritual support to hundreds of vulnerable families in isolated villages.
These stories and others show the extraordinary difference CNEWA and our donors are making every day.
CNEWA's president, Msgr. Peter I. Vaccari, said, "It has been humbling to see the great good this work is achieving. The psalmist tells us that 'The Lord hears the cry of the poor' (Ps. 34). May we continue to answer that cry with loving and hope-filled hearts!"
In moments of need, we are there. Won't you join us?
You can also read about how people from all the parts of the world we serve have weathered the COVID-19 pandemic on our blog, in last summer's Voices From the Pandemic series.