Please Pray for Ethiopia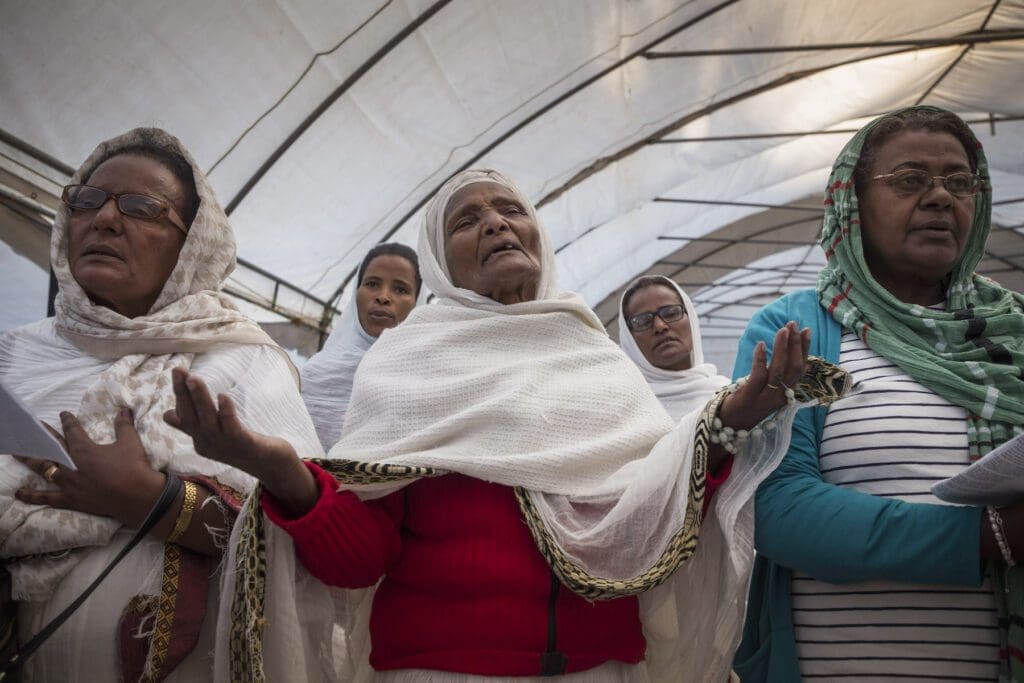 The ongoing war in Ethiopia has killed thousands of people, displaced millions more, and left countless survivors malnourished and battling severe hunger.
The recent news of peace talks between the Ethiopian government and the forces of the Tigray region could not have come at a more welcome time. We all hope and pray that the signed ceasefire will result in a permanent cessation of hostilities, and that it will be fully adhered to and used to build a culture of justice, peace, respect, kindness and openness for all people.
Won't you help your Ethiopian brothers and sisters as they navigate this turbulent moment in their nation's history?
For decades, CNEWA has brought bread to the hungry in northeast Africa, not just in providing bread, but by offering opportunities to learn, to grow, to seek a better future.
Thanks to our generous donors, we have set up feeding programs for schools in Ethiopia; sponsored parish programs to feed, clothe and house the most vulnerable; and have collaborated with dioceses to establish outreach programs for children, their mothers and the elderly.
Please join us. Pray with us. And please consider a donation to help CNEWA's projects in Ethiopia. Your gift today will make a difference in helping to rebuild the many lives affected by the conflict in this long-troubled region.
Please pray for peace in Ethiopia, and the well-being of all those suffering at the hands of war throughout the world.