A Gift That Keeps on Giving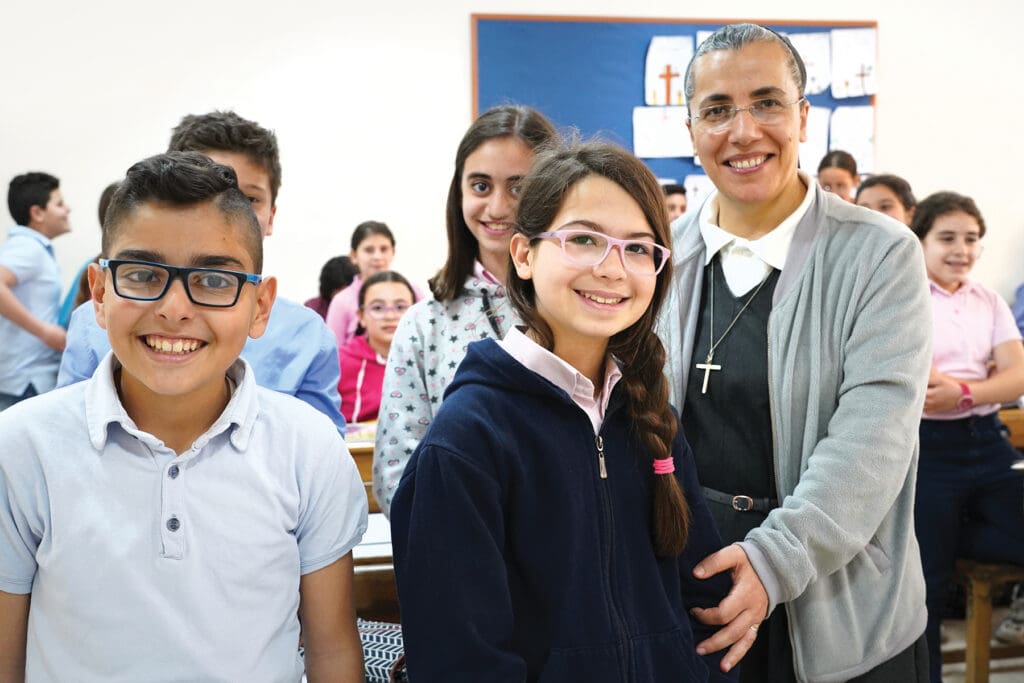 GivingTuesday is an annual worldwide event that celebrates the spirit of giving.
Once again, CNEWA is excited and privileged to be taking part in this extraordinary effort. This year, on 29 November 2022, we ask you to join us and give the gift of a sister on #GivingTuesday.
From Ukraine to Iraq, Egypt to Ethiopia, the need for religious sisters to carry out the work of the Catholic Church is enormous. Please make your generous Giving Tuesday gift in support of a novice eager to make her profession as a sister.
You can support individual novices who work in some of the world's most impoverished regions, providing for the daily living expenses and spiritual education of these devoted women answering the Lord's call of service.
Any donation in support of a novice will be matched, up to $50,000 total, by a good friend of CNEWA.