War in Ukraine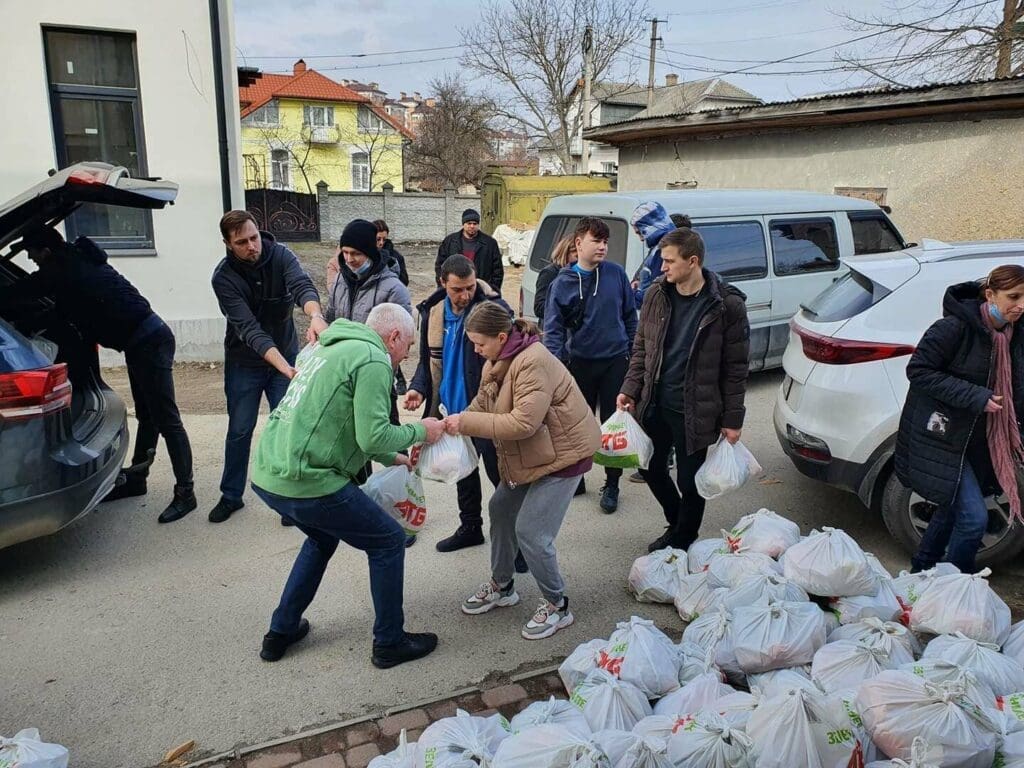 The pictures are constant, resembling images from epic movies: jammed train stations; fathers wishing their frightened wives and children goodbye; cities and homes pulverized, blackened by missiles; lifeless bodies of children and their mothers killed as they sought safety; expectant mothers on stretchers carried out of maternity wards.
The war on Ukraine is not a movie, but a real-life massacre of innocents.
"But God is working there among this tragedy. … Ukraine is uniting people of good will everywhere, and people are beginning to believe again, as Ukrainians face death with courage, defending human life."

Metropolitan Borys Gudziak of the Ukrainian Greek Catholic Church
Ukraine's churches are in the midst of this war, tending to the needs of all those in harm's way, regardless of their faith. CNEWA is there with them, accompanying them in their courageous efforts as they live the Gospel. Right now, CNEWA has rushed funds to:
Sheptytsky Hospital in Lviv, which is treating the wounded
The Ukrainian Greek Catholic eparchies of Chernivtsi, Kyiv and Sokal-Zhovkva for their receiving centers for the displaced
The Ukrainian Greek Catholic Patriarchal Curia for their efforts in caring for the displaced and to bolster the cybersecurity infrastructure of the church
Caritas Ukraine, the Sisters, Servants of the Immaculate Heart of Mary and Ukrainian Catholic University in Lviv for the support of their centers for the displaced
The needs of the Ukrainian people are only growing, and CNEWA will need additional resources to meet them.
CNEWA has rushed funds to the local churches in neighboring countries receiving refugees — Hungary, Moldova, Poland, Romania and Slovakia — as they provide food, medicine, hygienic kits, clothing and shelter.
Will you stand with us as we stand with them?
Your prayers and gifts will care for our brothers and sisters whose lives have been upended by the madness of war. And please join the Holy Father as we pray for peace, invoking Our Lady's protection of the innocent:
May God bless you.
CNEWA has long worked in Ukraine, helping the local churches to respond to the needs of the displaced even as they continue their important work among the vulnerable by initiating rehabilitation programs and social services for the elderly and those with special needs.
Looking for more ways to help Ukraine?
Have you already made a donation and would like to help further? Check out the "More Ways To Help" post in our blog.