Laura Schau-Tarazi is the grants and reports writer for CNEWA's Jerusalem office.
Community service and volunteerism are values diligently promoted among Christian youth in the Holy Land.
"Volunteering as a math mentor helps schoolchildren understand the foundations of arithmetic and also helps me understand my field a little better, which is great," says Marina Saba, a third-year Palestinian Christian university student, who is majoring in accounting at Al Azhar University in the Gaza Strip.
She and four other female Christian university students volunteer a few hours each week at the Rosary Sisters School, a Catholic school operated by the Rosary Sisters in Gaza.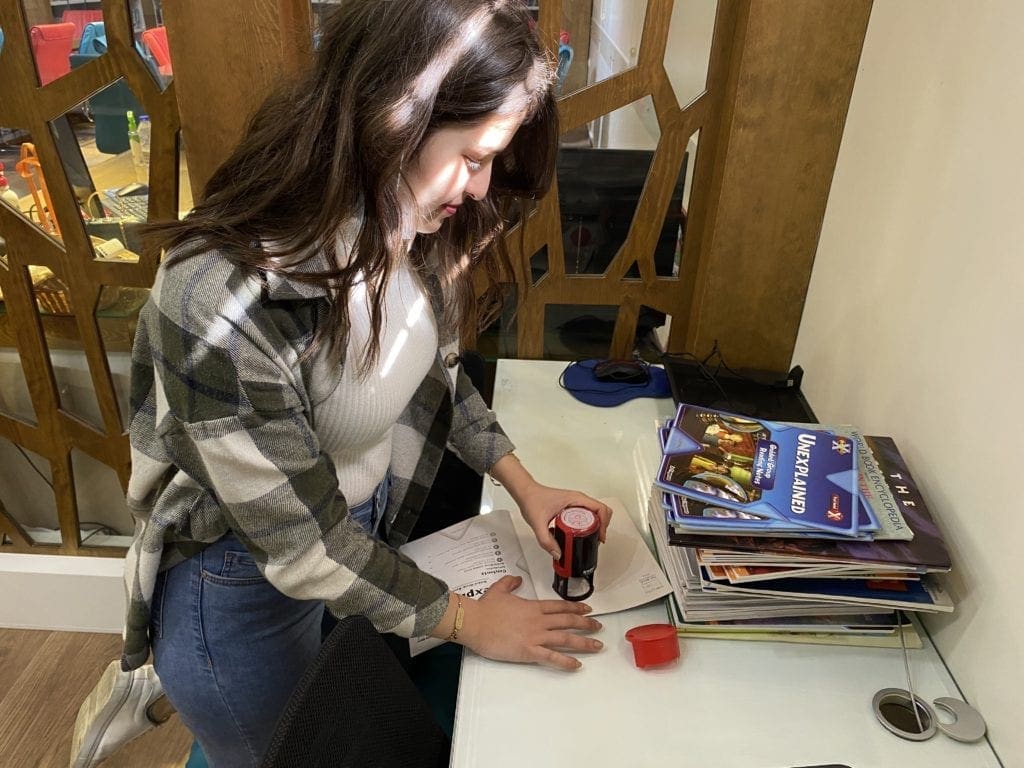 The women are scholarship recipients of CNEWA-Pontifical Mission's Christian Student Scholarship Program, funded by CNEWA, the Equestrian Order of the Holy Sepulchre of Jerusalem (Holland) and Friends of the Holy Land-UK. The scholarship program has provided top high school graduates with full scholarships since 2011. This year, the program has 42 scholarship recipients attending several Gaza universities.
Each week, the five women provide academic support in the school's English, math and French classes, either by helping teachers in the classroom or organizing small group tutoring sessions, especially for those students struggling to catch up with their peers.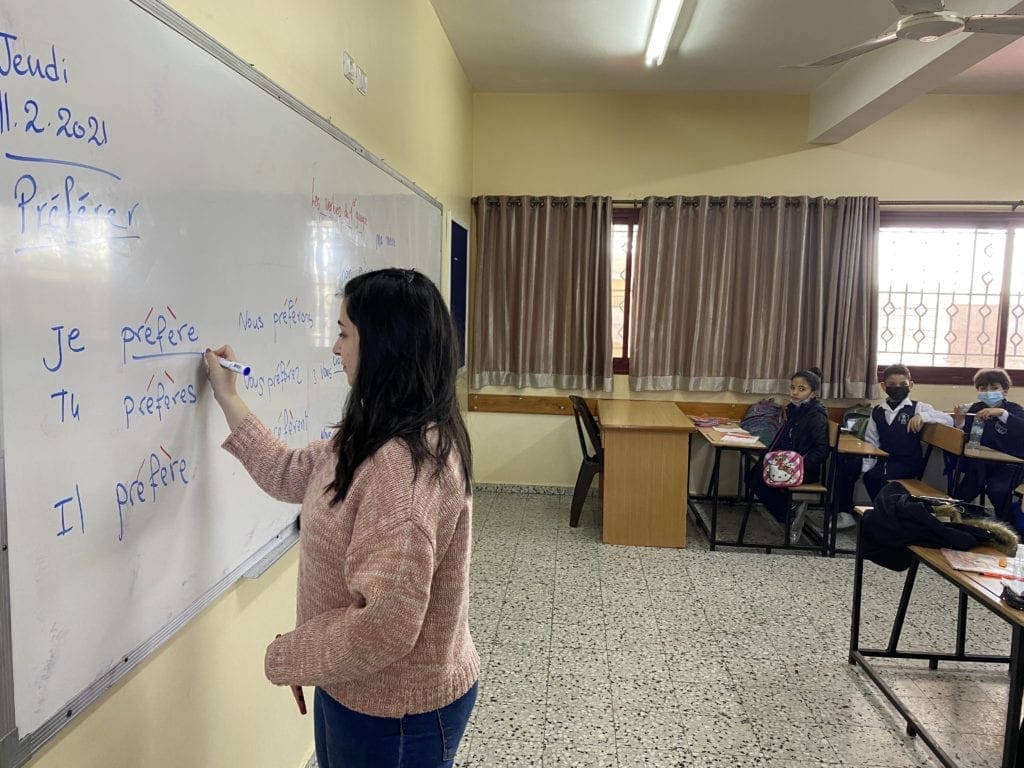 Rosary Sister Nabila, the principal of the school, was thrilled with the idea, especially as outbreaks of COVID-19 in Gaza had forced all institutions, including schools, to close in 2020, upending the school year. As a result, many students have fallen behind academically and teachers have limited capacities. Moreover, daily electrical outages and rising poverty levels have hindered online learning at home, widening the education gap.
"The school door is open," says Sister Nabila. "I am so happy to see our university students reach out to our younger students. It helps the younger ones get the necessary support they need, especially at this time."
Haneen Jildah, another scholarship recipient majoring in business administration, volunteers in the English classes each week, reading or playing games in English with the students. With Haneen's gentle guidance, the children are now speaking and reading better in English, while having fun.
"It's a rewarding experience to know that I can give something back to the children through my own knowledge of the English language," she says.