Hussam Mazen Saba sees computer technology as significant to the development of Palestine, which is why he chose to study software engineering.
"It is the future," he said.
Already in the third year of his bachelor's degree at the University of Palestine, located in Al-Zahra, south of Gaza City, Saba plans to continue with graduate work in cyber security or in web and mobile development.
The 23-year-old is among this year's 42 recipients of the CNEWA-Pontifical Mission's Christian Student Scholarship Program, established specifically for students in Gaza. The program is funded by CNEWA, the Equestrian Order of the Holy Sepulchre of Jerusalem (Holland) and Friends of the Holy Land-UK, and has provided top high school graduates with full scholarships since 2011.
Saba's parents were from Gaza City. His father is now retired from working as an engineer in the Palestinian Authority. His mother worked at Al-Ahli Arab Hospital, before passing away in 2012.
As an assiduous student, if Saba is not in class, he is watching recorded lectures or doing homework. Learning takes up most of his days. He is also fluent in three languages: Arabic, English and German.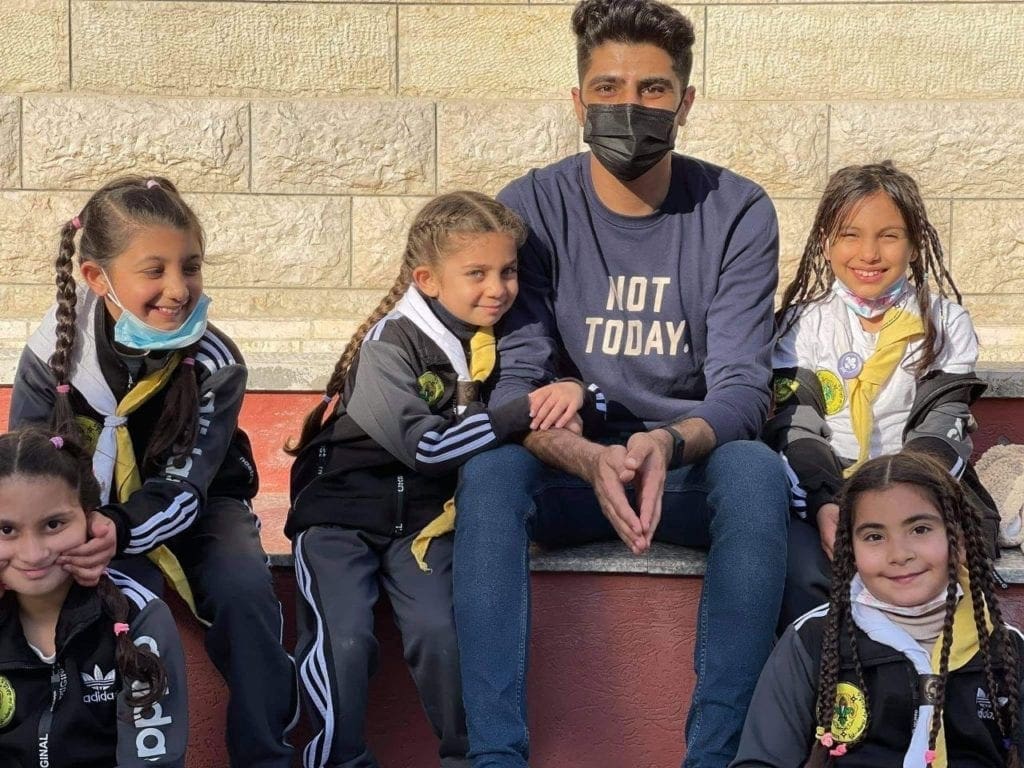 "In my free time, I try to attend online courses to develop my programming skills or read books and novels," he said. "After that, I often go out with my friends, either to Gaza beach or a restaurant because we do not have many places to go in Gaza."
Saba also volunteers at the YMCA in Gaza, where he earned a leadership certificate in teaching and working with children. Each Friday, he volunteers with the St. Joseph Scouts, where he leads a Scouting troop.
"I love to volunteer there, to make the kids forget their troubles — what they see and feel living in the Gaza Strip," he said. "Seeing a smile on their faces is a big win for me."
Listen to Saba's story in his own words in the video below: