When you walk the streets of Beirut, you hear stories of shock and loss. Today, one year after the massive explosion at the Beirut port and in the midst of socioeconomic collapse, families who have never asked for help are living on donations. Many do not feel safe in their neighborhoods anymore. The sad, wounded city is still fighting to recover.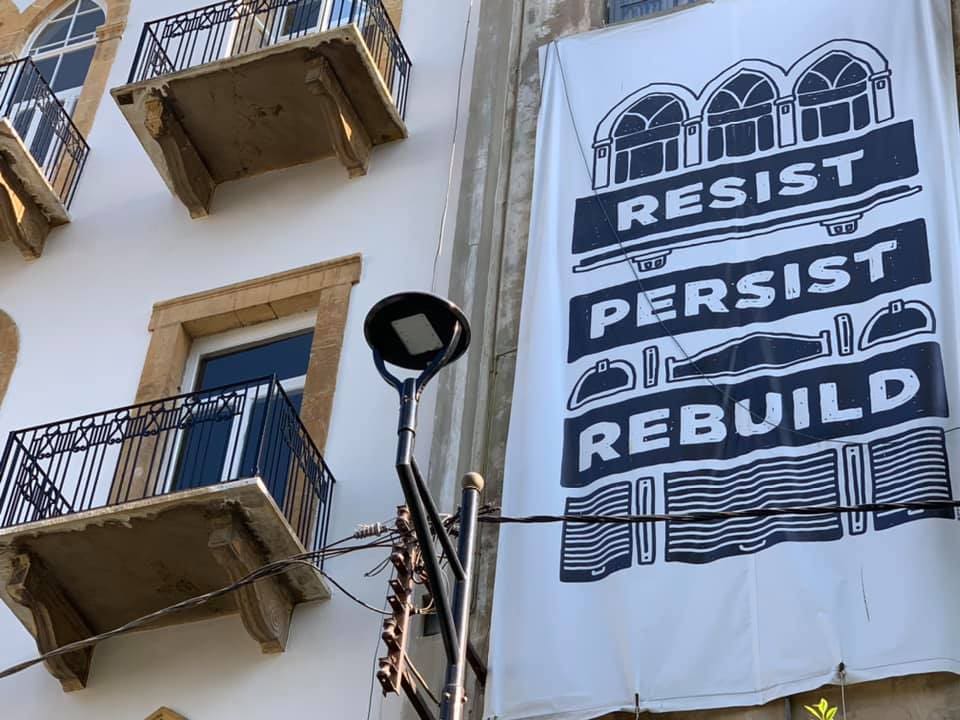 Helene Hachem is a 75-year-old widow who lives in Achrafieh with her adult daughter, who has intellectual challenges. Their home was heavily damaged by the Beirut explosion, which left a gaping hole in the ceiling.  
"Seeing our home after the explosion was very hard," she said. "Everything was ruined. We couldn't even salvage a table or anything of the furniture. I praise the Lord every minute for keeping us safe after this tragedy."
CNEWA and its operating agency in the Middle East, Pontifical Mission, with the support of the St. Vincent de Paul Society, has been tirelessly working to help destitute families rebuild and maintain their dignity by keeping a roof over their heads.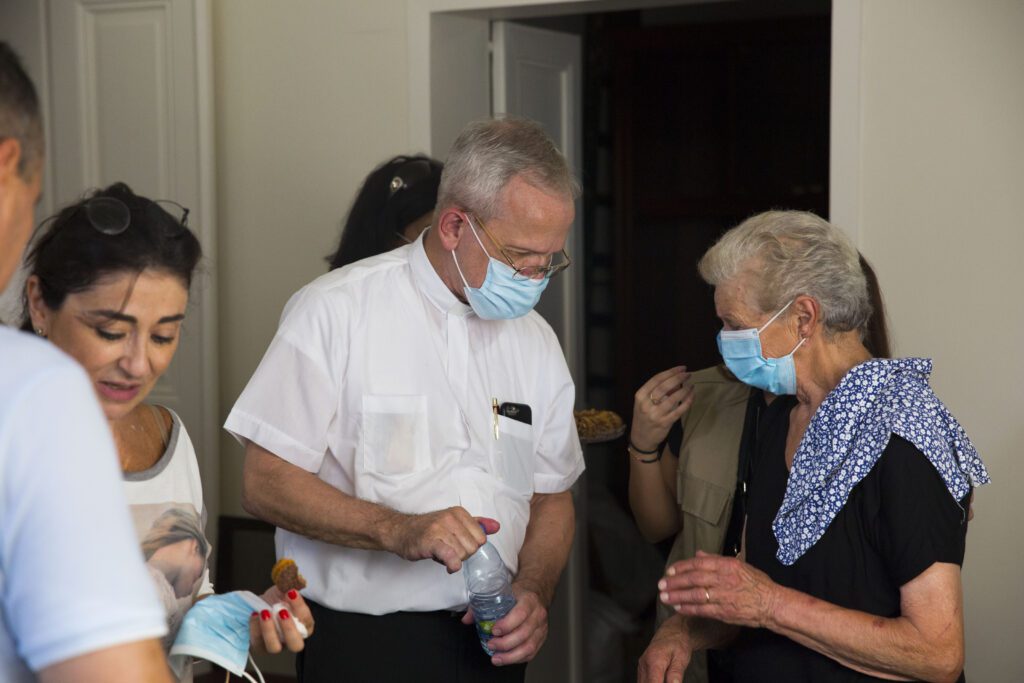 Their work has also helped repair Mrs. Hachem's place, situated in the vicinity of St. Georges Hospital. They did not have the resources to repair the massive damage to her home, which needed new doors and windows, a new roof, a rebuilt kitchen and bathroom, and extensive electrical work. Thanks to CNEWA and Pontifical Mission, today it is fully repaired, and the family has moved back in after being away for almost 10 months. 
CNEWA president Monsignor Peter Vaccari visited with Mrs. Hachem and her family in her renovated home and prayed with the family in thanksgiving while on a pastoral visit to Lebanon this week. He also saw photos of how badly damaged her place had been in the explosion.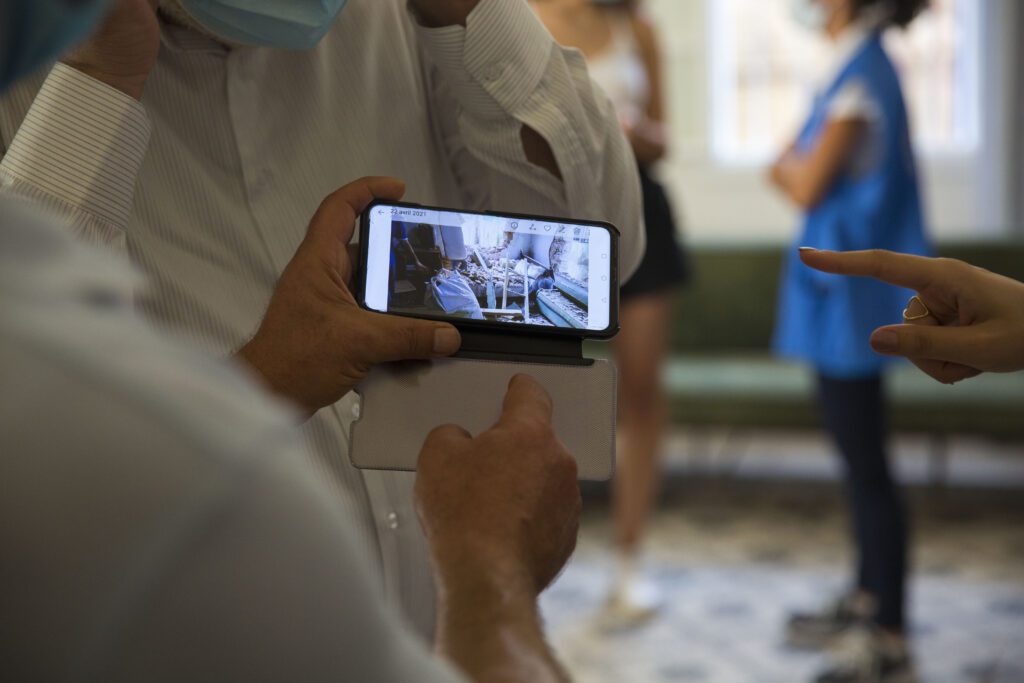 "Many NGOs visited us after the explosion to help and assess the damages," said Mrs. Hachem's son. "But they never came back. CNEWA and Pontifical Mission and the St. Vincent de Paul people came back and started repairing with engineers and workers who made this place livable again. I can't thank [CNEWA-PM] enough for bringing back our family home and giving us hope and faith that good deeds still exist."