While the world over faces the double crisis of a pandemic and economic decline, the worst of storms are colliding in Syria, where the population is on the brink of famine. The most vulnerable in the war-torn country, including millions of displaced persons, have lost their already fragile and insufficient sources of income and are sliding deeper into poverty and debt.
Sister Jihane Atallah, a member of the Sisters of Charity of Besançon in Damascus, said the state of affairs is "very difficult to believe," but photos bring home the reality.
An already dire situation in Syria, caused by a nearly 10-year grinding civil war, has worsened due to recent United States sanctions. The Caesar Act, which came into effect in June, further limited the amount of money and resources that could get into Syria. In addition, the collapse of Syria's economy created food shortages that have become much worse during the winter season.
"It is shame and evil," said Sister Jihane. "Add the lack and high cost of fuel that makes the situation worse. We are called 'the land of the queues.' "
People in Syria are queueing for hours for a few pounds of sugar, rice or a pack of bread. With fuel in low supply, the line-ups of buses and cars for fuel are even longer, with some drivers sleeping in their vehicles overnight, as they wait their turn to fill up their tanks.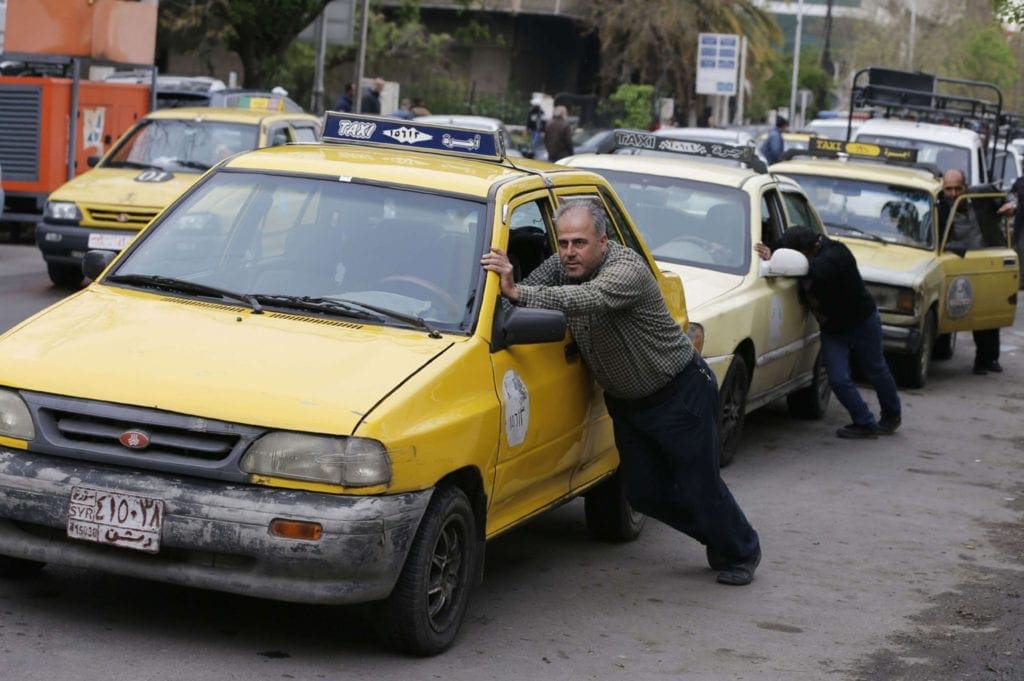 Sister Jihane told of a newlywed husband and father who sold his living room furniture to pay for milk, diapers and vaccines for his newborn. She said milk is mostly unavailable and, if it is available, "it is too expensive."
"He has a dream," said Sister Jihane of the young husband. "He wishes to win the lottery to be able to buy milk and distribute it free of charge to all the children of Syria."
Despite the hardship and the fear of contracting COVID-19, students are eager to go to school, she said. Schools have been open and welcoming students since mid-September.
"The first week, we were scared, but we did everything we could in terms of precautions to welcome the students," said Sister Jihane, who is the director of the school.
Sister Jihane assigned a social worker to follow up with needy students and their families. She created a financial aid form in order to help students with their tuition fees according to their needs. In addition, she screened the poorest families in the school community and provided them food support.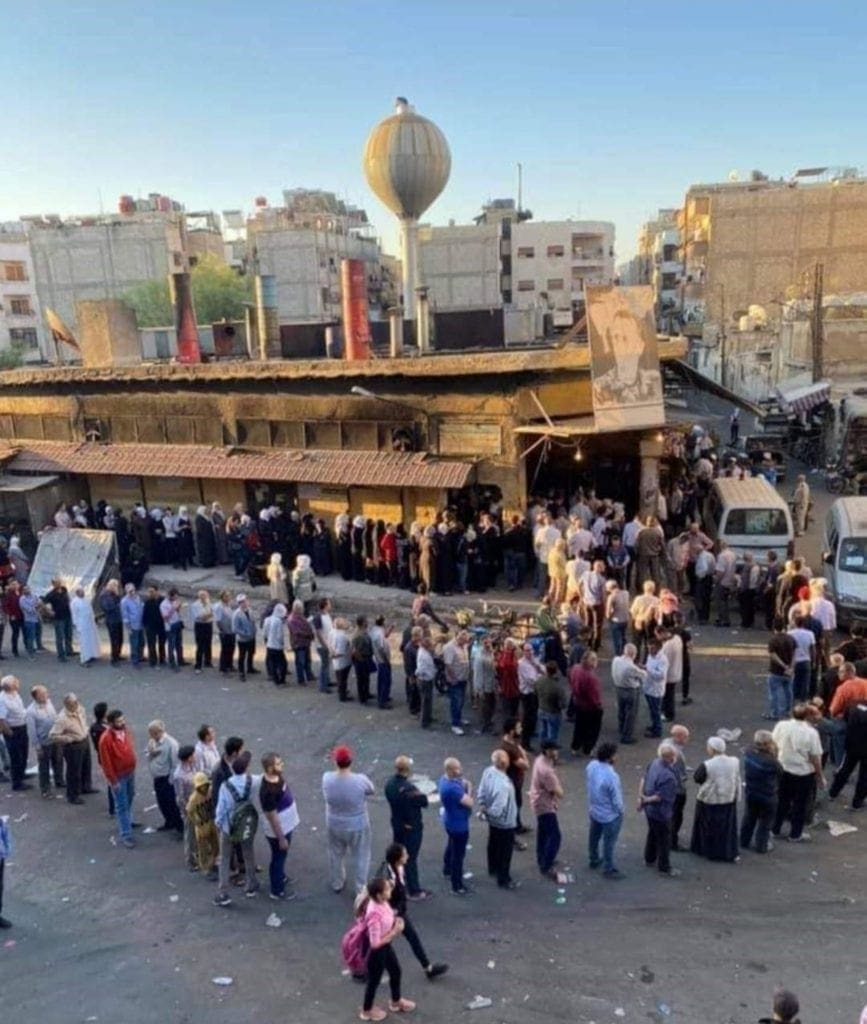 Youth Share Message of Hope
In the midst of these difficulties, young people in the village of al-Micherfeh, located in the northern province of Homs, decided to send a message of faith, hope, love and unity during the holy Christmas season.
Two years ago, the village of 35,000 residents was a war zone, battered by bombs and missiles. The war stopped in al-Micherfeh two years ago, but the people today are living a war of another kind — the war of pandemic and poverty.
In the spirit of Christmas, the youth group of St. Georges Maronite Parish in al-Micherfeh organized to raise funds to help those in dire need. These funds benefited the local population, in addition to CNEWA emergency aid projects in the area that provide food, milk and stationery for students.
The youth group also gathered members from village's different faith communities — Maronite, Muslim and Greek Orthodox — at St. Georges Church and prayed together, as a sign of unity and solidarity.