Joseph Hazboun is CNEWA's regional director for Palestine and Israel.
Following the onset of the second intifada in September 2000, and the violence that erupted thereafter, the monks of the Maronite Order left Bethlehem. Their convent remained empty and unused for many years until Father Yacoub Eid, a dynamic priest of the order then working in Jaffa, Israel, was appointed to the revive the community. He brought with him the vision of turning the convent into a new spiritual retreat center for all Christians.
There is but a small community of Maronites in Bethlehem, but this has not stopped Father Yacoub from working to bring his vision to life. Upon the completion of the rehabilitation of St. Charbel Church, relics of the saint, the revered 19th-century Maronite monk, were brought from Lebanon to the renewed site in Bethlehem. The relics were welcomed with a solemn celebration that included the participation of faithful from across the country.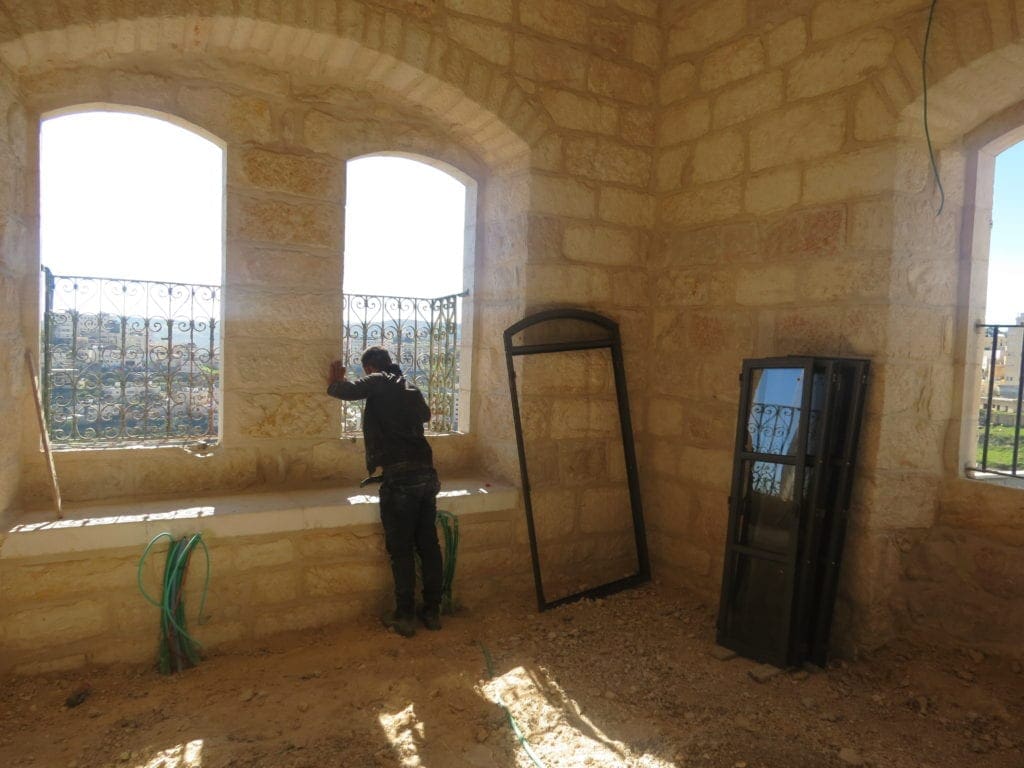 Over the years, contributions from the Christian community, private donors and even the Palestinian Authority have helped to restore various parts of the old convent and expand the premises to accommodate the growing number of faithful. Last year, Palestinian President Mahmoud Abbas approved Father Yacoub's request to rename the street after St. Charbel, who is beloved by Christians and Muslims throughout the Middle East.
Despite the successful reestablishment of the Maronite church and convent, arsonists set fire to the site in 2015 and attempted to confiscate the property. This incident only made Father Yacoub more determined to continue with the plans to complete the restoration work. In fact, more donations to renovate the second floor of the old convent are underway, including a CNEWA grant to install new aluminum windows on the second floor, providing the building with soundproofing while enhancing its historical character.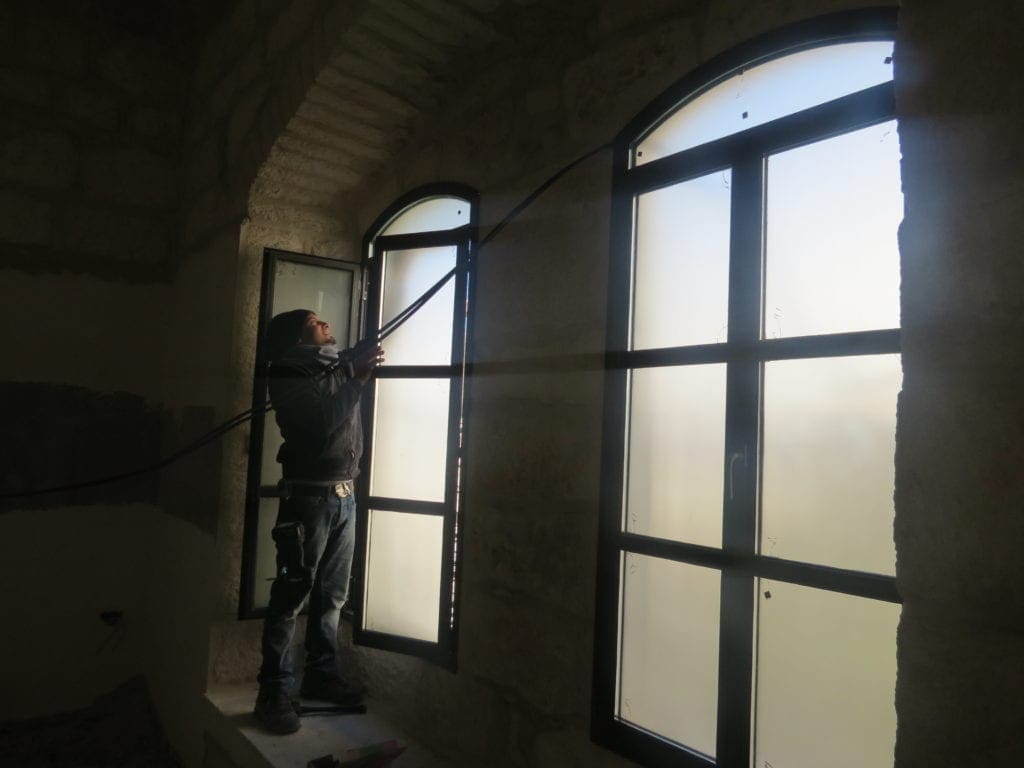 Since the church's restoration, attendance is growing for weekly liturgies, holidays and the celebration for the feast of St. Charbel, which has become a significant local event in Bethlehem — complete with a procession from the city's municipal building to the church.