Ukraine's religious pluralism and its need for greater cohesion and social understanding are inherent in the search for unity among its Eastern churches. However, relations among the Kyivan churches in Ukraine are complex. While they sometimes seek to unite Ukrainian society, interchurch divisions and historical and jurisdictional disputes often get in the way. …
"This discord among churches is considered a problem on the part of the state," as it is "detrimental to state-building," says Dr. Pavlo Smytsnyuk, who directs the Institute of Ecumenical Studies at the Ukrainian Catholic University in Lviv. He believes the discord may also be a factor that "drives people away from the church, especially youth."
"The high level of mistrust among [Ukraine's] citizens and the many stereotypes and prejudices they have of each other are serious problems, which "prevent people from being able to speak at all, which is why facilitation is needed," says Lidiya Lozova of the "Dialogue in Action" initiative affiliated with CNEWA-sponsored St. Clement's Center in Kyiv.
"Dialogue is not just about talking. It is the ability to create an appropriate space, safe and comfortable … a space where you can coexist, see yourself and see another and a common future," she says. "Solidarity is impossible without communication.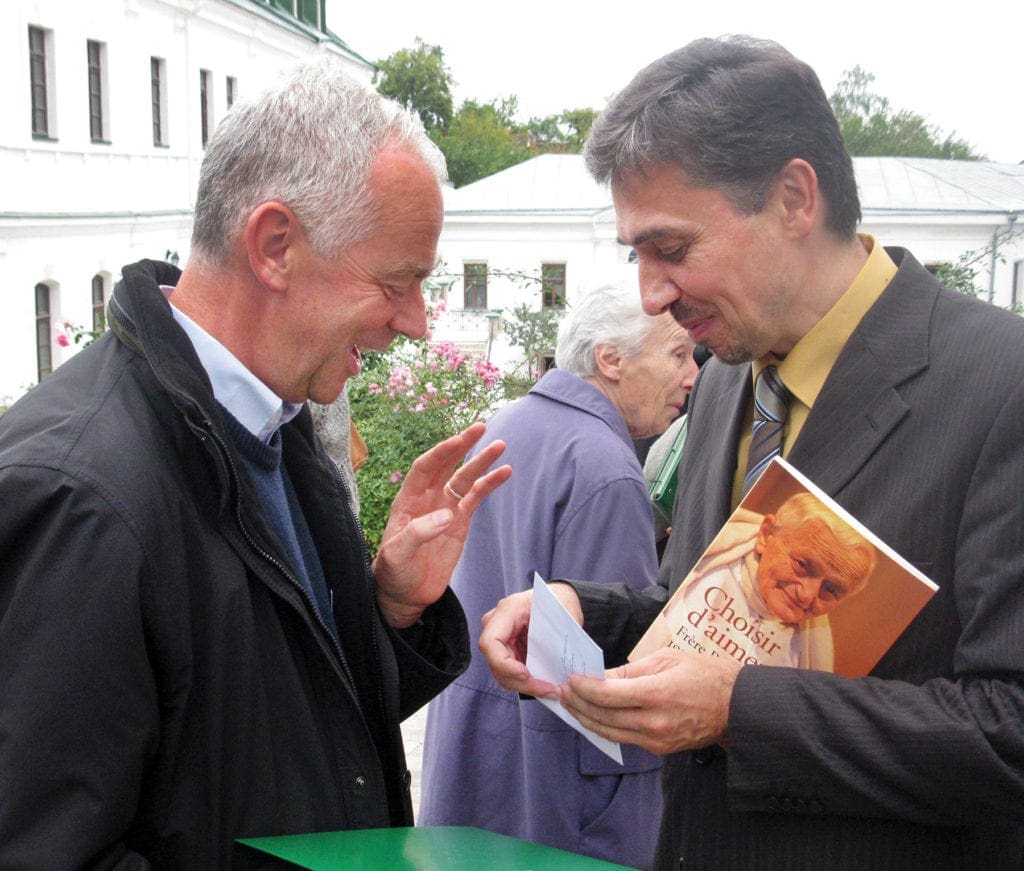 "If you don't have openness to all people, if you don't see that all people are made in the image of God, that you are connected to them all, then the power of your message and work is small and ineffective," she says.
To learn more about the importance of ecumenical dialogue in an emerging Ukraine, see Building Bridges in an Emerging Ukraine in the most recent edition of ONE magazine.