Give hope to a Syrian child on Giving Tuesday
This Christmas, will you remember hungry children in Syria?
Many in the world have heard about the devastating war in Ukraine. But did you know that the war in Syria is still ongoing?
Over a decade after the war broke out, children in Syria have never been more vulnerable to starvation.
Syria is in a dire economic situation; due to the continuing conflict and as a result of the war in Ukraine, they too are experiencing high inflation, coupled with rising costs in food and fuel.
More than half of the Syrian population suffer from food insecurity (approx. 12 million people according to the UN). On top of that, damaged infrastructure has polluted drinking water in many parts, leading to a cholera outbreak throughout the country.
Can you imagine if you were in this situation, hungry and cold with the winter coming? How much more difficult would it be if you were a child?
The Syrian war has had a great affect on children, many of whom live in impoverished families. Countless have been out of school for over 10 years and suffer trauma from witnessing violence.
Families in Syria are fighting hard to survive the economic crisis and to put food on their tables, yet they don't have enough to get by.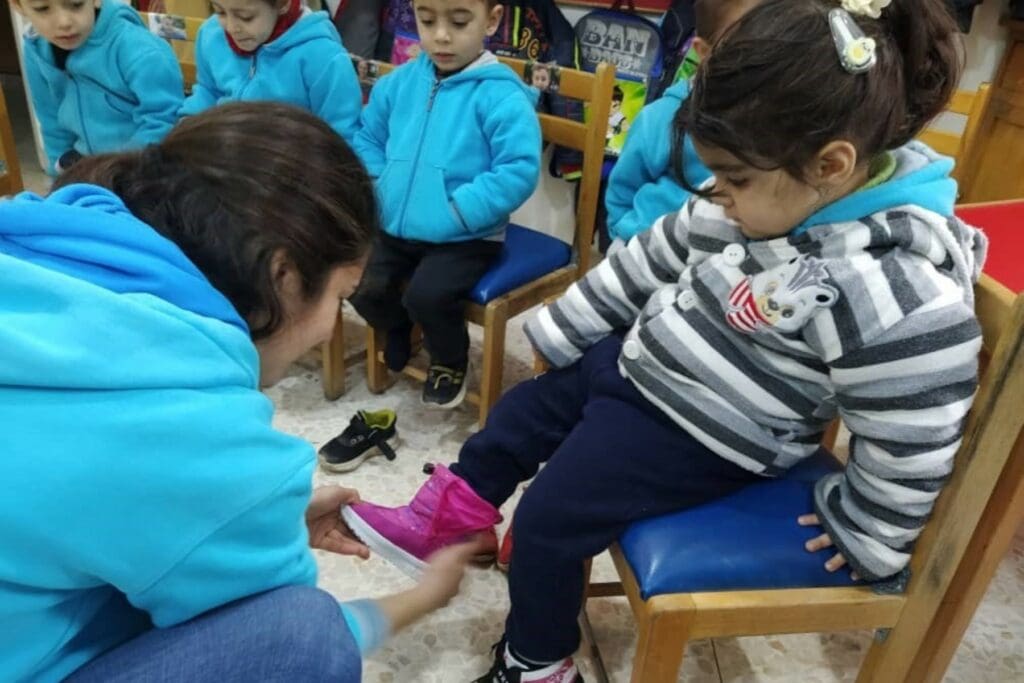 Trying to alleviate some of their suffering, CNEWA's church partners – religious sisters and brothers, parishes and Catholic social centres – are providing the necessities to Syrian children.
What can you do for a suffering child in Syria?
Your support can provide the neediest Syrian children with essential winter kits, which include powdered milk and diapers – both of which have grown increasingly expensive – and warm clothing to make it through the harsh winter.
For just $40, you can support one child this Christmas; or $120 will go a long way to supporting a family with 3 children. Any support that you can give today will make a world of difference for a child in Syria.
If you are able, join us with a donation today and help provide essential items to kids in Syria. Together, we can be the hands and feet of Christ, who asked that the little children come to him.