I trembled when the deadly coronavirus reached our front door.
For the past six years, thanks to God, I have lived with and cared for 120 women — my "sisters and mothers" — who have nobody to care for them in the Ernakulam area in the southwestern Indian state of Kerala.
Our Home of Mercy, or Karunalayam, is run by the Sisters of the Destitute, a congregation of women religious of the Syro-Malabar Catholic Church. We care for women who are alone, elderly, suffering from emotional illnesses or in the last stages of life. Founded in 1971, Karunalayam offers a loving place to prepare these forgotten ones with dignity for a peaceful and serene journey to eternity.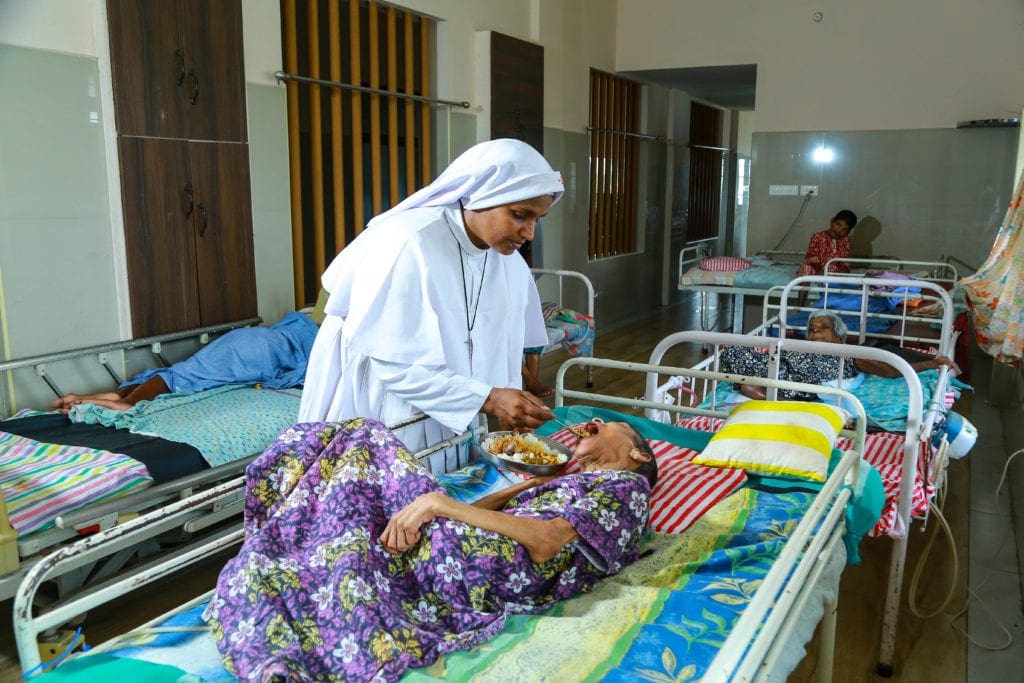 Last July, a few of our sisters and some of the residents began to register mild fevers. The local governmental health department urged the sisters to take the COVID-19 test. The sisters traveled to Ernakulam Medical College and a few days later, on 21 July, we received the results that all three tested positive.
It shocked us!
Because sisters and patients interact with one another as in any home, there was a real fear the virus would run rampant. We immediately began testing and, by 23 July, we learned that 63 of our residents tested positive.
Distress overcame Karunalayam. What to do? Where to begin? How to begin? Darkness swept over us. But God stretched his merciful hand toward us through great hearts!
To read how the local community and the sisters rallied, saving lives, see Sister Ann Paul's Letter From India in the most recent edition of ONE magazine.