The hospital founded by Pope John Paul II and given to the people of Armenia, Redemptoris Mater, turned 30 this month. Its construction, funded in part by CNEWA and Caritas Italy, was in response to the devastating earthquake that hit Armenia in December 1988, killing 25,000 people and leaving more than one million people homeless.
The hospital opened its doors in 1991, under the direction of the Camillian Fathers, who still administer the facility.
Patriarch Raphael Francois Minassian, elected last month as the new Catholic patriarch of Cilicia of the Armenians, celebrated a liturgy on 17 October, marking the anniversary. The apostolic nuncio to Georgia and Armenia, Archbishop Jose Bettencourt, concelebrated.
Redemptoris Mater is located in Ashotzk, the northernmost town in Armenia, just a few miles from the border with Georgia. People from both countries travel from as far away as 100 miles to the hospital, renowned for its quality of care and free service. Known as well by its Armenian name, Tiramayr Narek, the hospital's commitment to serve the poor means it never turns away people in need.
Ashotzk is located 6,600 feet above sea level and is under several feet of snow almost six months out of the year. A special road was constructed to facilitate travel to the hospital year-round.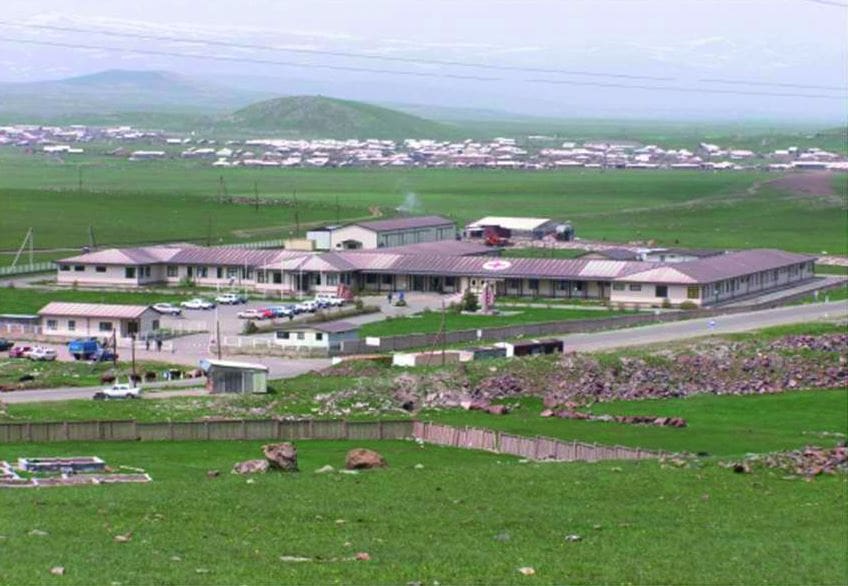 The facility has 100 beds and four departments: medicine, surgery, maternity and pediatrics. It is considered the most important health care facility in this particular region of Armenia, covering 22 villages with clinics connected to the hospital, according to the Camillian Fathers website. The local population in this region totals 15,000.
Successive pontiffs have remained attentive to the hospital's needs. Most recently, Pope Francis donated medical equipment and an ambulance this past April to help the facility care for COVID-19 patients. CNEWA also has given the hospital additional support over the years with funds to cover the cost of operations and medical equipment, in particular an Autoclave, used to sterilize surgical and other medical instruments.