Editors' note: Lebanon's Catholic hospitals were rebuilt after the port blast, but they face a greater challenge now than ever, reports Beirut-based journalist Rosabel Crean in her feature article, "We Are Not Fine." In her first-person account in the audio clip below, Rosabel speaks of the despair she observed to be growing among hospital staff in Lebanon's worsening socioeconomic situation. A full transcript follows.
"We are overwhelmed."
"It's a struggle to keep going."
"We're working without any hope.
"It doesn't stop."
These are all sentences said to me by directors and doctors at hospitals and health centers in Beirut. In the past, when I've visited hospitals for work, I've often heard tales of sadness and despair while interviewing patients.
But this time, what struck me was that the tales of sadness and despair were coming not just from the patients, but from the doctors and the nurses, too. I heard the same story of hopelessness and exhaustion among the staff, wary from an endless cycle of crises and seeming abandonment from the state while the country sinks further into political, economic and social insecurity.
The small, Middle Eastern nation has had a troubled past two years, but the devastation to the country's health system in particular is hugely alarming. People now say you only truly experience the depth of crisis in Lebanon when you have relation or a friend who's sick in hospital. It's then you realize that, in Lebanon, everything is running out: medicines, gasoline, electricity, food, medical workers and, of course, money.
When I visited Lebanese Hospital Geitaoui and the Rosary Sisters Hospital, it was 14 months on from the explosion that rendered both major hospitals non-operational, and it was encouraging to see how much had been rebuilt and repaired. It was also humbling to hear witnesses, recount their experiences of that dreadful day.
Dr. Pierre Yared had told me how, within 48 hours of the blast, they were back receiving dialysis patients, while they transformed the emergency department into a chemotherapy zone. And at the same time, glass, debris, broken equipment were being swept up around them, and injured staff were tending to the hundreds of wounded.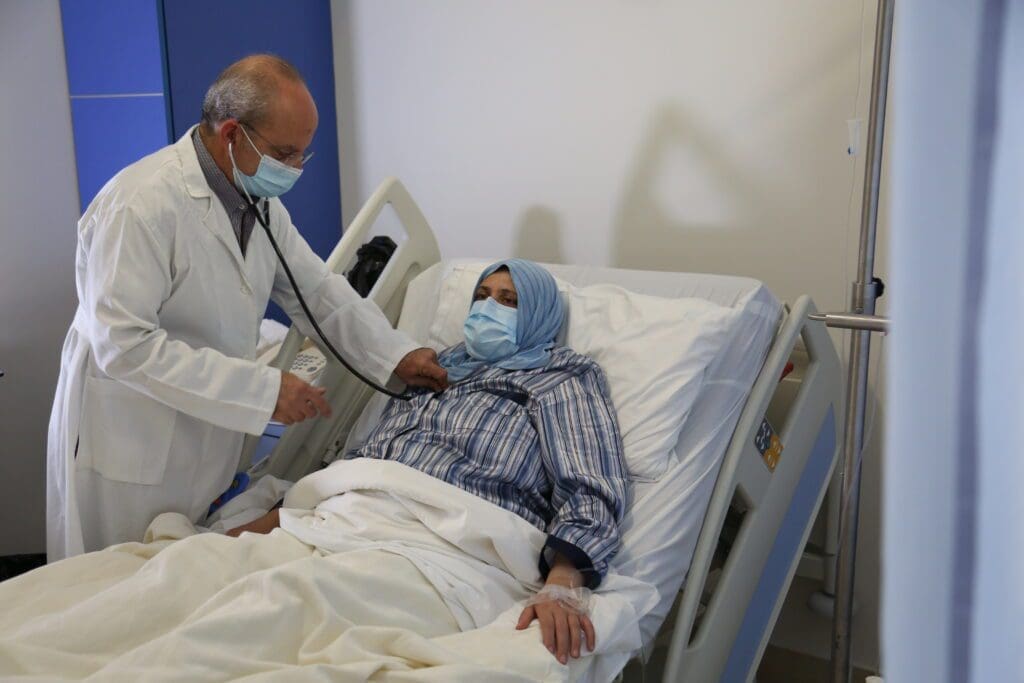 Yet, I also learned what is frightening the hospitals more today — the economic depression. Sister Hadia of Lebanese Hospital Geitaoui said it is more dangerous and harder than the blast. Sister Nicolas of the Rosary Sisters Hospital agreed. She said the biggest threat to her hospital's survival is staff emigrating in search a better pay and the electricity shortages. She astutely said that the hospital is nothing without her staff. Even if the equipment's working, without doctors and nurses, it's simply a building. To work in the health sector in any country, you have to have an innate strength, but to work in the health sector under the current conditions in Lebanon, you need all the help you can get.
And without help, specifically international support, these hospitals and health centers would not be able to treat the tens of thousands — and that number is only growing — of vulnerable people as they do today. It really was worrying to witness how much of the country's health sector and, consequently, the lives of so many is totally reliant on donations from abroad.
---
Rosabel Crean is a British freelance journalist based in Beirut. She reported for the local paper The Daily Star and currently writes for the Catholic weekly The Tablet.