War on Ukraine
The Russian military invasion of Ukraine began just as the intelligence community in the West said it would, with missiles targeting key military and communications posts near Ukraine's principal cities: Kyiv, Kharkiv, Odessa, even as far west as Lviv.
Just hours before this wanton act of aggression on 24 February, the head of the Ukrainian Greek Catholic Church, Major Archbishop Sviatoslav Shevchuk, released a statement from Kyiv outlining how already "irreparable damage has been done to the very logic of international relations, which are called to safeguard peace and the just order of societies, the supremacy of law, the accountability of state powers, the defense of the human being, human life and natural rights.
"Today all of humanity has been placed in danger," he added presciently, "that the powerful have a right to impose themselves on whomever they wish, with no regard for the rule of law."
Now the unthinkable has come to be: Under the cover of darkness, Russia has invaded its neighbor, unprovoked. Stunned at first, Ukrainians came round, defending their kith and kin with valor and intensity.
Among those remaining in place are Ukraine's Greek Catholic priests who, according to CNEWA's project officer for Ukraine, Anna Dombrovska, are working in their parishes and ministering to the needs of those in flight, as well as to those who have elected to stay behind. As of this writing, churches are offering sanctuary and spaces have been created to treat the wounded.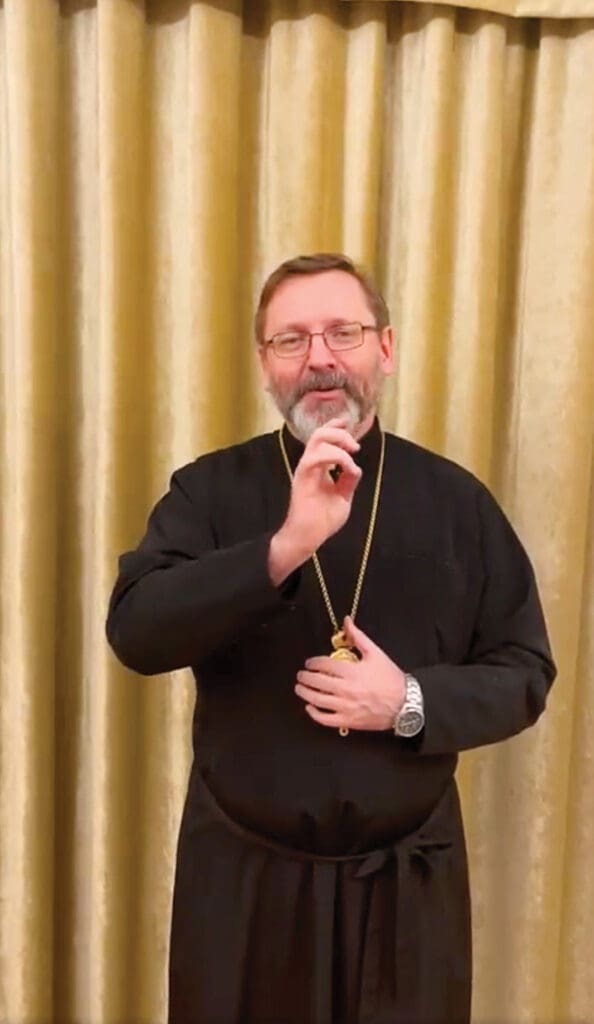 Ms. Dombrovska noted that CNEWA's support will be sent to the leadership of the Ukrainian Greek Catholic Church for distribution to its parish network across the country, as it receives scores of refugees and offers the displaced food, medicine, shelter, transportation and spiritual and psychological support.
Initially, this edition of ONE magazine was to feature the formation of seminarians in Ukraine in times of tension — but overnight those anxieties became a perilous fight for survival, and the seminary in Kyiv, after a celebration of the Divine Liturgy in the basement, was evacuated.
CNEWA works in some of the most turbulent places on the globe, and it is stories such as these that remind us of our own fortunes here in North America and our need to be generous with our patience, our time and talents, our prayers and our gifts.
As an agency of the Holy See called to work with the Eastern churches, CNEWA asks you to pray for a just and lasting peace and to consider making a gift to support the church's efforts to comfort those affected by the madness of men.
Visit cnewa.org/ukraine to make your secure gift.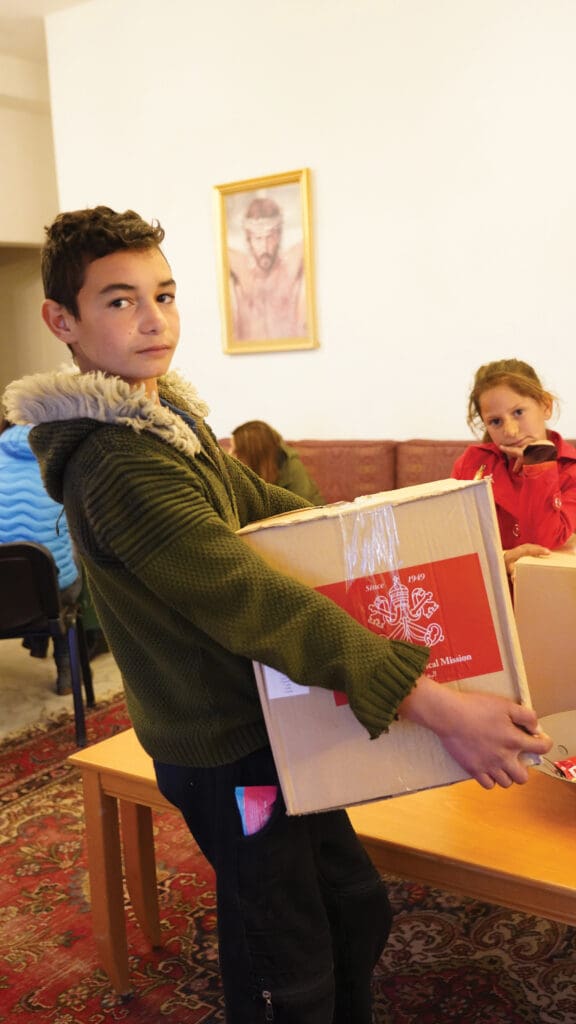 More Online in Spanish
In the previous edition of ONE, we announced the launching of CNEWA's Spanish-language website: cnewa.org/es.
We are pleased to introduce new magazine stories reported and written for our growing Spanish-speaking audience. In this edition, only online, readers will learn about the church's outreach to the hungry in Lebanon. This program has been growing almost daily since the collapse of Lebanon's economy and banking system in 2020. CNEWA works closely with our network of priests, sisters and lay associates, funding food relief initiatives for families who just a few years ago were members of Lebanon's bustling middle class.
Accompanying the article is a video that brings the story to you — and for those whose Spanish is nonexistent, our Letter From Lebanon on Page 20 introduces you to one of the heroes of Lebanon, Sister Magdalena Smet, a member of the Little Sisters of Nazareth, who writes to us from the Dbayeh camp north of Lebanon. Stay tuned for more exciting developments from ONE!
Also available in Spanish is a lovely booklet of reflections for Lent and Holy Week, which features a unique compilation of reflections from Pope Francis. A digital version of this booklet in Spanish in available at cnewa.org/es/cuaresma.