CNEWA in Chicago
CNEWA President Msgr. Peter I. Vaccari made a pastoral visit to Chicago 18-19 July. He was accompanied by Noel Selegzi, development director, Haimdat Sawh, development officer, Laura Ieraci, assistant editor of ONE, and two members of CNEWA's associate board in Chicago, Maria Kokor of the Ukrainian Greek Catholic Church and Abin Kuriakose of the Syro-Malabar Catholic Church.
On 18 July, St. Nicholas Ukrainian Greek Catholic Cathedral welcomed the CNEWA delegation, whose members learned about the parish history. They met with refugees who fled the war in Ukraine and together prayed a moleben, or prayer service, composed for times of war. During the dinner that followed, the new arrivals shared their experience of Russia's invasion and their journey to the United States.
The next day, Msgr. Vaccari had a breakfast meeting with the Syro-Malabar Catholic bishops and met with Eastern Christian leaders in the Chicago area, clergy and lay, at the Lumen Christi Institute on the University of Chicago campus. At least seven Eastern churches from different jurisdictions were represented. He gave a 30-minute presentation on CNEWA's mission, followed by discussion and a social.
More Aid to Ukraine
CNEWA released $2,805,567 in July to support church-led emergency relief initiatives in Ukraine. Thanks to generous donors throughout Canada and the United States, CNEWA has rushed more than $5.5 million in support to aid Ukrainians in six disbursements in 2022: $217,000 on 11 March; $650,000 on 22 March; $800,000 on 20 April; $850,000 on 31 May and its largest amount, $2.8 million, on 22 July. Funds distributed to Ukraine at the end of January for regular programming, totaling $197,500, were redirected toward emergency relief after Russia's invasion on 24 February.
To learn more about CNEWA's initiatives in support of Ukrainians under siege, visit http://cnewa.org/campaigns/ukraine.
New National Director
Adriana Bara has been appointed national director of CNEWA in Canada, starting in October. Ms. Bara holds a doctorate in theology from the University of Montreal. She was the director of the Canadian Centre for Ecumenism and a theology instructor at Concordia University in Montreal at the time of her appointment.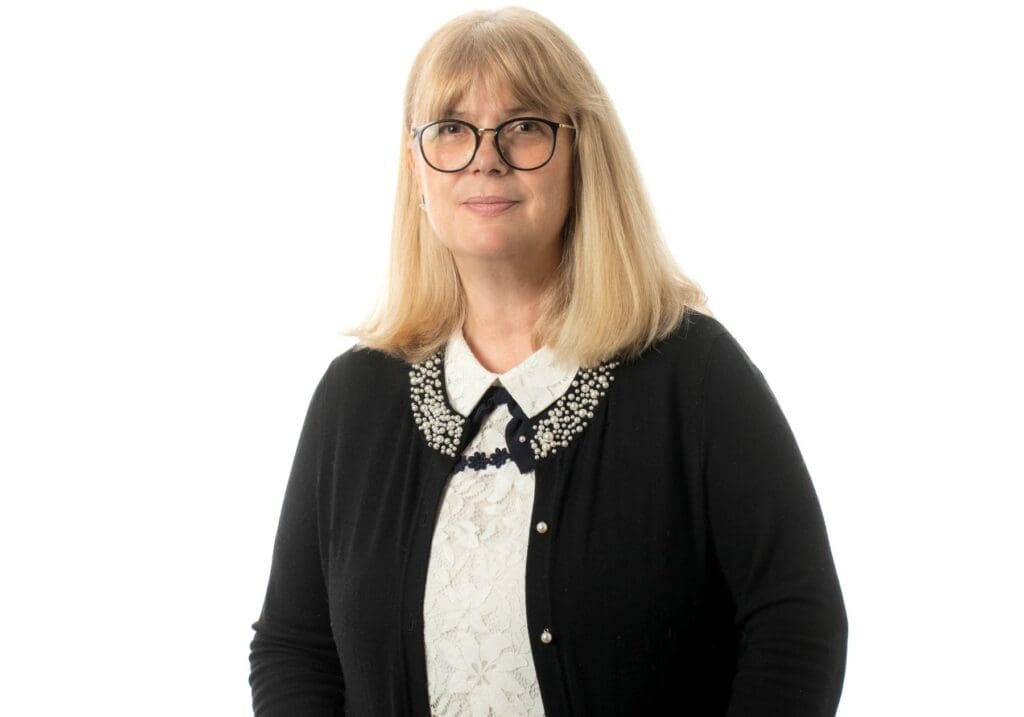 Archbishop Marcel Damphousse of Ottawa, chair of CNEWA's board of directors in Canada, said Ms. Bara's "proven ability to shepherd numerous teams, while focusing on dialogue and relationships between Christian churches and other religious communities, uniquely positions her to lead CNEWA Canada at this moment in its history."
CNEWA President Msgr. Peter I. Vaccari said Ms. Bara has "years of active dialogue among separated communities, enhancing relationships by addressing challenges and conflicts, while deepening bonds of trust to promote collaboration for the common good."
Welcome Ms. Bara!
ONE Receives 44 Awards
CNEWA's media efforts, including ONE magazine, its website and blog, as well as individual team members, received a total of 44 awards by the Catholic Media Association on 7 July. This record-breaking year for the agency coincided with the return of the CMA's in-person media conference, which was not held for the previous two years due to COVID-19. Congratulations to all our contributors. They give all they have to raise awareness of the role of ordinary men and women, all motivated by love, to do extraordinary things in some of the worst of circumstances. Read about it at cnewa.org.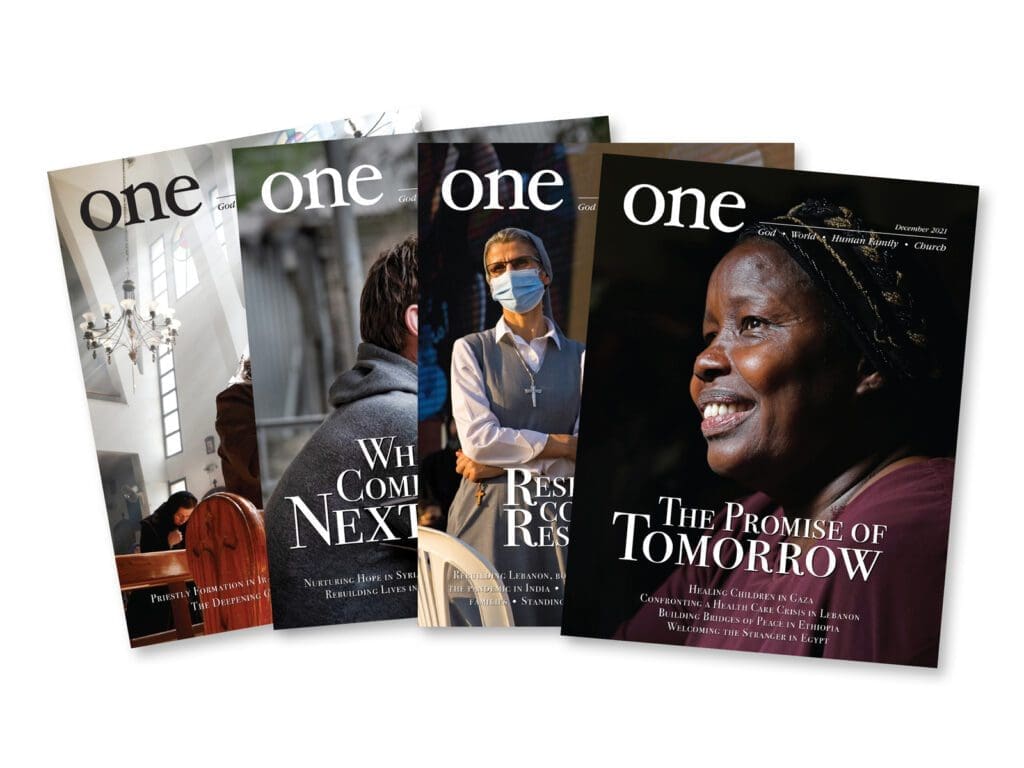 Two Years Post-Blast
Lebanese worldwide commemorated the second anniversary of the Beirut port blast on 4 August, from which the country has yet to recover economically, politically and socially.
CNEWA continues its post-blast relief efforts in Lebanon — as directed by the Holy See, which charged this papal agency to coordinate worldwide Catholic aid in support of Catholic hospitals and schools — most recently distributing four grants totaling $1.859 million to support health care centers and schools.
Learn more about CNEWA's campaign for Lebanon: cnewa.org/campaigns/lebanon.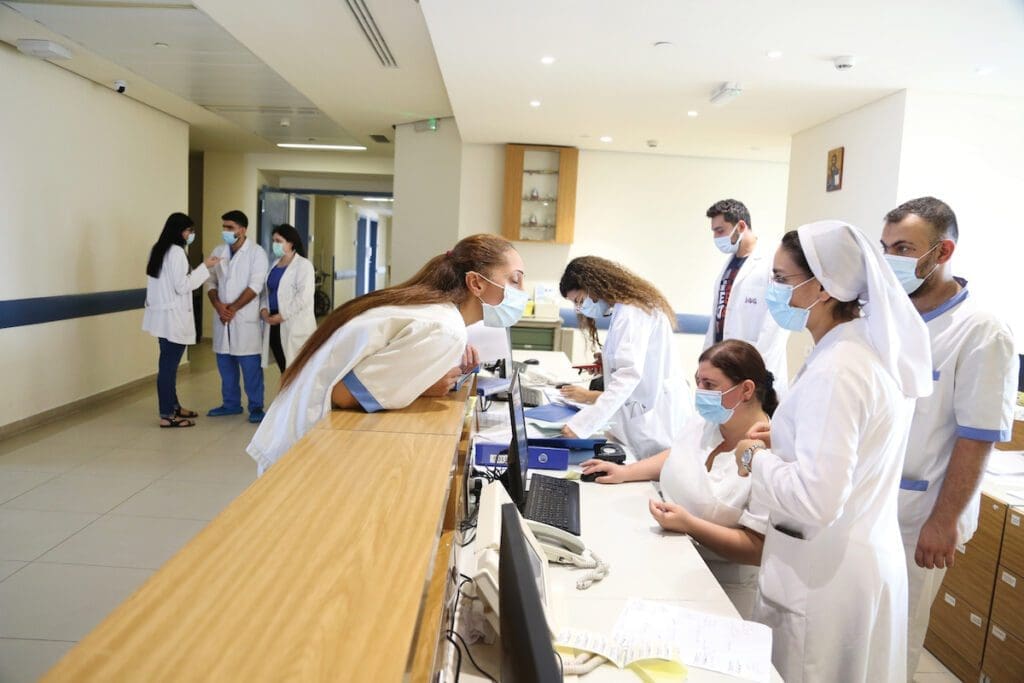 Connections With Msgr. Peter
In June, CNEWA president Msgr. Peter I. Vaccari launched a monthly series, "Connections With Msgr. Peter."
The live conversations are intended for donors and friends of CNEWA to learn more about the mission of the papal agency and to receive updates about its work among the Eastern churches throughout the Middle East, Northeast Africa, India and Eastern Europe.
Audiences can tune in on Facebook Live or YouTube. Recordings of past Connections are available on CNEWA's Facebook page and YouTube channel.
For more information, check out the CNEWA blog or email info@cnewa.org.
Mark Your Calendars
The final quarter of 2022 promises to be an exciting period as CNEWA kicks off a countdown to mark its centennial in March 2026.
On 13 October, an art exhibit featuring the work of women artists will be held in Pelham, New York; the proceeds will support CNEWA's work in Ukraine. On 1 November, a photography exhibit at the Sheen Center for Thought and Culture, a program of the Archdiocese of New York, will focus on the faces of CNEWA's world, all in preparation of CNEWA's first gala dinner, honoring New York Cardinal Timothy M. Dolan as its chair, on 13 December in Manhattan.
Mark your calendars and contact info@cnewa.org at 800-842-6392 for more information. You will not want to miss a thing!