Self-determination as a basic human right for nations and peoples to pursue their cultural, economic, political or social destinies is of recent origin. Rooted in Europe's 18th-century Age of Enlightenment and nurtured in the Romanticism of 19th century Europe, self-determination brought about conflicting results when realized in the last century. Self-determination has destroyed empires and built nations, advanced nationalism and patriotism and furthered extremism and ethnic cleansing.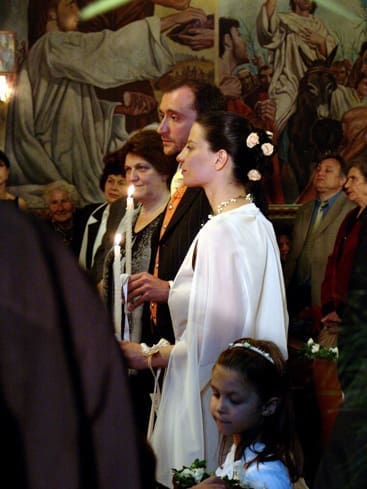 What does the Bulgarian Greek Catholic Church have to do with the right of self-determination?
In the 19th century, a sense of "self" emerged among the assorted peoples of Europe's Balkan Peninsula, despite centuries of suppression and forced assimilation. Strategically located at Europe's frontier with Asia, the Balkans had for millennia lured settlers seeking access to and control of the peninsula's ports and trade routes.
Bulgarian Orthodox Christians, descendants of a central Asian tribe that migrated to the Balkans in the seventh century and intermarried with the Slav population, were just one of the Balkan peoples inspired by calls of self-determination and independence. As with their neighbors, Bulgarians longed to wrest control of their homeland from their Ottoman Turkish Muslim masters.
This 19th-century Bulgarian search for self-determination — not unlike the quest of Boris I, Bulgaria's first Christian leader — led an influential circle of Orthodox monks to explore full communion with the church of Rome in order to secure privileges and traditions, obtain aid and further their national aspirations.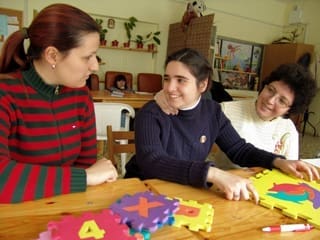 In 1861, an elderly archimandrite, Joseph Sokolsky, led a delegation of Bulgarian Orthodox activists to Rome, where they were received by Pope Pius IX. The pontiff ordained Sokolsky bishop, naming him archbishop for Bulgari an Catholics of the Byzantine rite. Although clearly associated with the Bulgarian nationalist cause, the archbishop was recognized in his new capacity by the Ottoman government — largely to undermine the powerful Greek-dominated ecumenical patriarchate.
This Bulgarian Greek Catholic Church grew rapidly and within a decade more than 60,000 Bulgarian Orthodox Christians embraced it. To stem the tide, the Russian tsar (who protected the interests of Orthodox Christians in the Ottoman world) pressured the Ottoman government to recognize an autonomous Bulgarian Orthodox Church, which was created in 1870. Though the ecumenical patriarch declared this church schismatic, it commandeered the nascent Bulgarian Greek Catholic movement. By the end of the 19th century, three quarters of those Bulgarians who joined the Greek Catholic community returned to Orthodoxy. Those who remained lived in the environs of Constantinople or in a few isolated villages in what are now modern Greece and Macedonia.
Click here to read more.