You Can Stand with Migrants and Refugees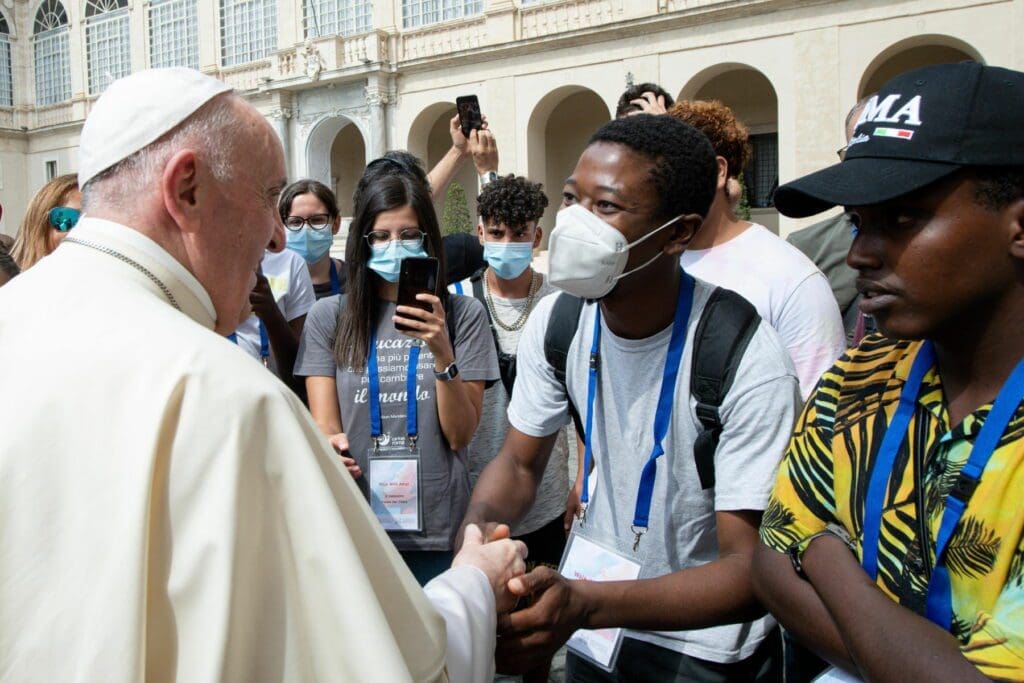 Where can you go when your entire world is shattered?
For a child forced to leave behind the only home they've ever known, or a mother fleeing Russia's invasion while her son stays behind on the front lines, this is a question of life or death.
As we look to our brothers and sisters in Ukraine — those who have been forced from their homes by shelling, bombings, food and water shortages — it's imperative to ask ourselves: How can I show them they are not alone?
By donating, you can extend a hand to those displaced, afraid, and suffering. Your donation can provide life-saving prescription medication or ensure that a family has a safe place to sleep.
CNEWA is working hand in hand with leaders of the local Catholic Churches who are providing shelter, safety, health care, and nourishment on the ground — not just in Ukraine but in Iraq, Ethiopia, and the other countries we serve.
Whether that means providing psychological counseling to Ethiopian children fleeing from war, food aid to Iraqi families in Jordan, or pastoral and spiritual support for African and Filipino migrant workers in Lebanon…
The work we do with our partners on the ground reflects Pope Francis' mandate to serve as builders of the Kingdom.
Will you join us in our mission of care and compassion?
Your generosity has a direct impact on the lives of refugees around the world. You can help us help those facing desperate choices. Help us send a message of security and possibility to your brothers and sisters in need around the world.
Because there is no "them" and "us." There is only us.