Emergency Syria: A Critical Moment for Survivors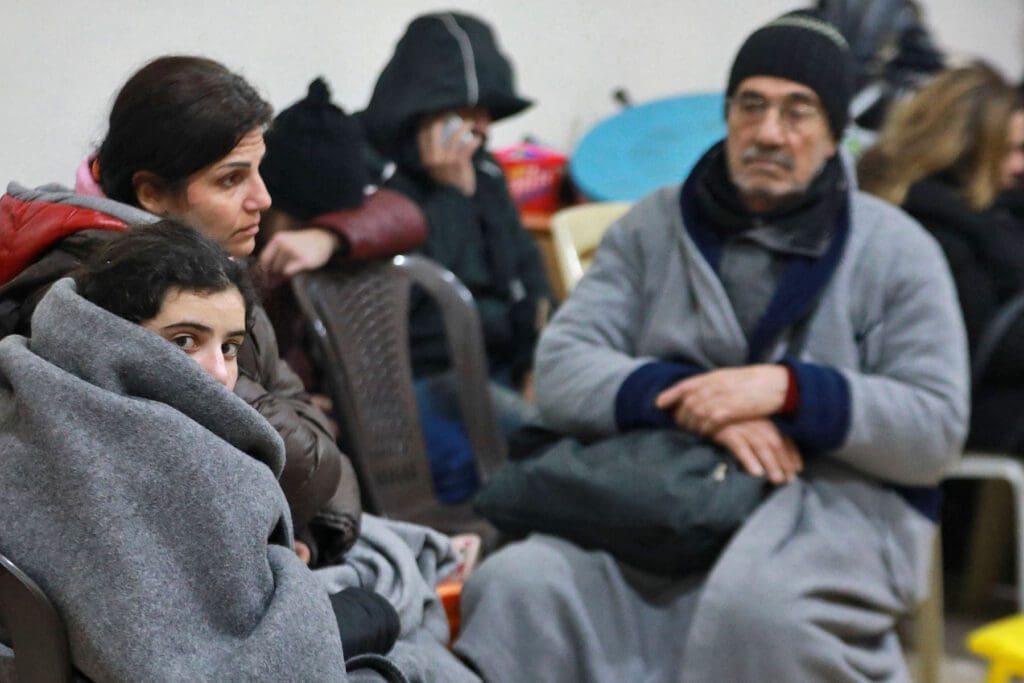 Millions of Syrians were shaken awake by disaster on 6 February, and found their lives, like the buildings around them, reduced to rubble.
In the aftermath of the devastating earthquake in Syria and Turkey, we are assisting on-the-ground partners to provide bedding, food, medicine, milk, nursing formula and diapers to more than 2,000 families seeking emergency shelter in stabilized convents, parish halls and schools.
At this critical moment, your generous and prayerful support is more than necessary — it is vital to their survival.
Your generosity will fund the work of the Blue Marist Brothers to house, feed, clothe and care for up to 1,000 families in the Aleppo area; the Society of St. Vincent de Paul to care for more than 850 families in the Aleppo region, and the Melkite Greek Catholic Eparchy of Homs, Hama and Yabroud, with which we will support emergency shelters for more than 150 families.
Amid scenes of tragic destruction, you can be a lifeline to so many women, children and elderly people who have nowhere else to turn.
We are the arms that comfort, the hands that uplift, the shoulders that help bear the burdens of suffering in so many places experiencing war, genocide and humanitarian crises around the world.
We stand with those on the margins, who often have no one else to turn to.
But we can only do it with the support of donors such as you. We need your help to keep this vital work going — and growing.
We stand with the people of the hardest-hit regions in the world in times of extreme suffering, emergency and crisis. Won't you stand with us?