Throughout the Holy Land — the biblical lands of Iraq, Israel, Jordan, Lebanon, Palestine and Syria — religious sisters, priests, and lay men and women feed the poor, care for the sick, listen to the broken-hearted and find opportunities for families of all faiths who seek stability, security and a place to call home.
For all its current turmoil, war, political and civil strife and economic disparity, the Holy Land remains the cradle of Christianity. While the churches there remain small and vulnerable — especially to extremism — they are dynamic communities of faith witnessing the Gospel to all.
CNEWA, known as the Pontifical Mission throughout the Middle East, works with these communities, helping them respond to the daunting challenges confronting them. The churches work to address immediate existential needs of displaced families, such as medical care and food, and to more long-term investments in people's lives, including counseling, education, formation and health care.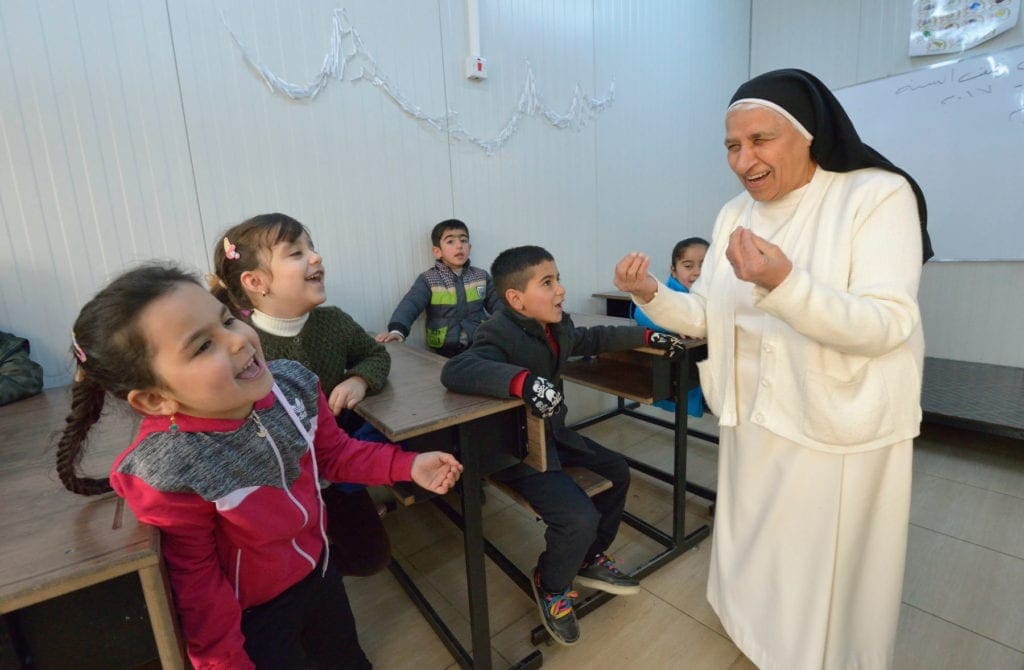 In 2019, CNEWA's work in the Middle East included:
Provided $20,500 to assist the education of seminarians at St. Peter's Seminary in Baghdad and the formation of novices as Dominican Sisters of St. Catherine of Siena in Iraqi Kurdistan.
Assisted the Italian Hospital in Amman and the Mother of Mercy Clinic in Zerqa, Jordan, with $251,857 in funds for the medical needs of refugees, migrants and the poor, and $69,831 to the Italian Hospital in Kerak for updated medical equipment.
Helped parishes in Haifa, Jerusalem, Nazareth and Tel Aviv, with $92,313, to sponsor Bible summer camps and catechetical programs for their youth.
Offered $4,500 to the Afro-Asian Migrant Center of the Jesuit community in Beirut for its pastoral support of African and Asian migrants in Lebanon.
Gave $974,437 in support of health care initiatives for the displaced and the poor for clinics and dispensaries in Ankawa, Dohuk, Kaznazan and Zakho, Iraqi Kurdistan, and St. Raphael Hospital in Baghdad.
Rushed $183,216 in food and milk supplies for infants of Iraqi refugees in Jordan, and $24,364 for mattresses, blankets and kerosene heaters for their families.
Assisted the Joint Christian Committee in Saida, southern Lebanon, with $168,782 in funds to support its educational program for Palestinian refugees fleeing the war in Syria.