CNEWA team members Thomas Varghese and Michael La Civita continued their visit to the Caucasus, arriving in the Armenian capital of Yerevan on Sunday.
As guests of Armenian Catholic Archbishop Raphael Minassian, the CNEWA team learned about the families displaced by last year's Nagorno-Karabakh war, the devastating effects of poverty in the region and the responses of the church.
"CNEWA works closely with the archbishop and the charity of his flock, Caritas Armenia, which tackles these crises head on," said Michael La Civita, CNEWA's communications director, in a Facebook post.
The team met with displaced families, hearing their distressing stories of the recent war between Armenians in Nagorno-Karabakh and the Azeri military.
"War is hell," said one man, a farmer injured when thrust into the duty of soldiering.
"Even as they related the sad details of the deaths of fathers, husbands and brothers, they asked for peace," Mr. La Civita remarked.
The team also visited The Little Prince Center in the town of Artashat, which lies along the Turkish border southwest of Yerevan. Despite underemployment and poverty, the center is an oasis of hope for children and their parents who participate in the many programs of the center, which Caritas Armenia founded and CNEWA supports, thanks to its many generous friends and donors.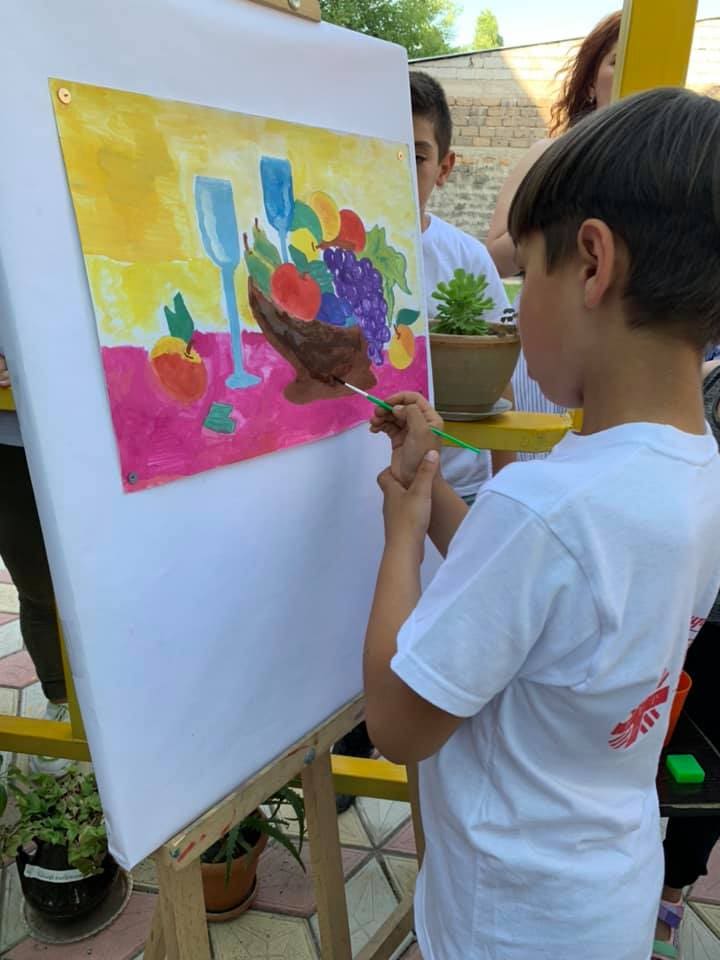 "The days have been full, long and hot, but the joy of the children at The Little Prince Center make it all worthwhile," said Mr. La Civita.
The team also met with various leaders to apprise them of CNEWA's many good works, including Catholicos Karekin II, leader of the Armenian Apostolic Church and patriarch of the Holy See of Etchmiadzin, the mother church of all Armenians.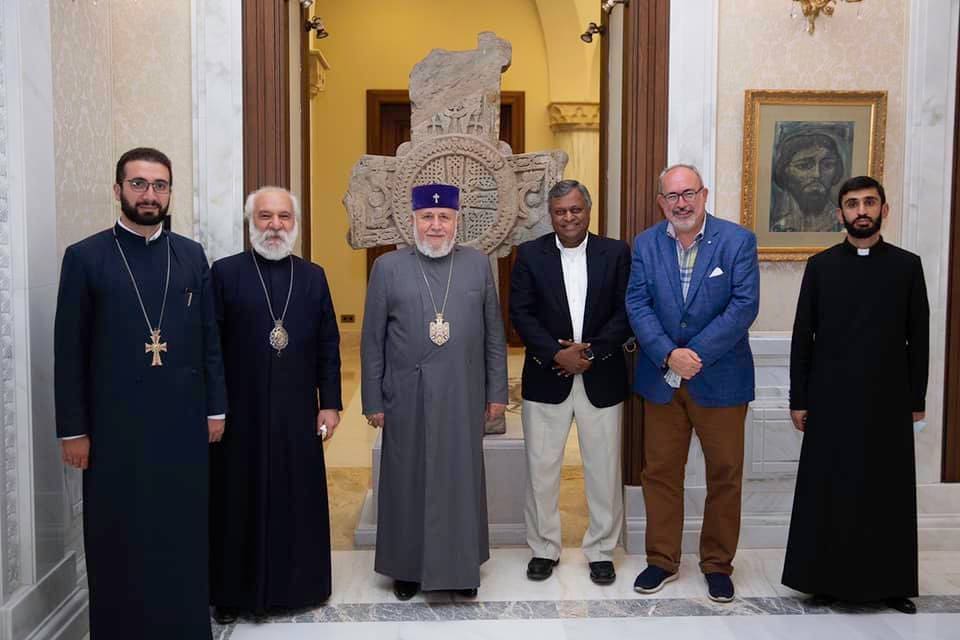 "His Holiness kindly expressed his gratitude for the visit and for the support that CNEWA has provided his people throughout the Middle East and the Caucasus for decades," said Mr. La Civita.
"It was a warm meeting, knowing that we walk together in prayerful unity — and dare to hope because of our common Christian faith."
Follow CNEWA's trip through Armenia on Facebook @CNEWA1926.