Walking With Migrants and Refugees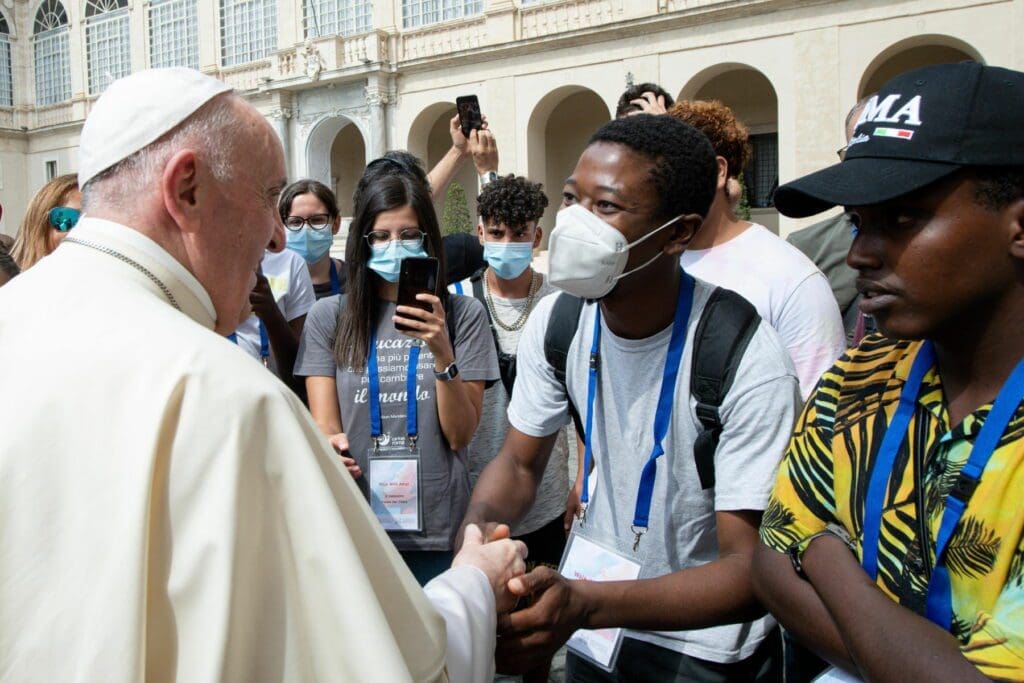 In his annual message to mark World Day of Migrants and Refugees, on Sunday 26 September, Pope Francis recalls a quote from his encyclical, "Fratelli Tutti":
As we continue to deal with the pandemic and its aftermath, the Holy Father calls us to think in terms of "we" and "us," as a more inclusive and "catholic" world community, in every sense of the term.
We are called to be one!
This year, we look to our brothers and sisters around the world — refugees from war, violence, persecution or drought — and ask ourselves, "How can we extend our hand?"
How can we offer the world's migrants our support?
How can we offer them Christian love and hope?
Catholic Near East Welfare Association knows how. CNEWA walks with countless men, women and children around the world who are seeking a better life. We seek to provide shelter, safety, health care and education for so many who feel lost or afraid.
At this challenging moment in the world, won't you join us and walk with the world's migrants and refugees?
As Pope Francis wrote in his message, "I invite all men and women in our world to make good use of the gifts that the Lord has entrusted to us to preserve and make his creation even more beautiful."
Thank you for your generosity — and your prayers. All such acts of good will not only contribute to our mission of compassion and care, but also beautifully reflect the prayer of Christ, who asked that "all may be one."