Planting Seeds of Hope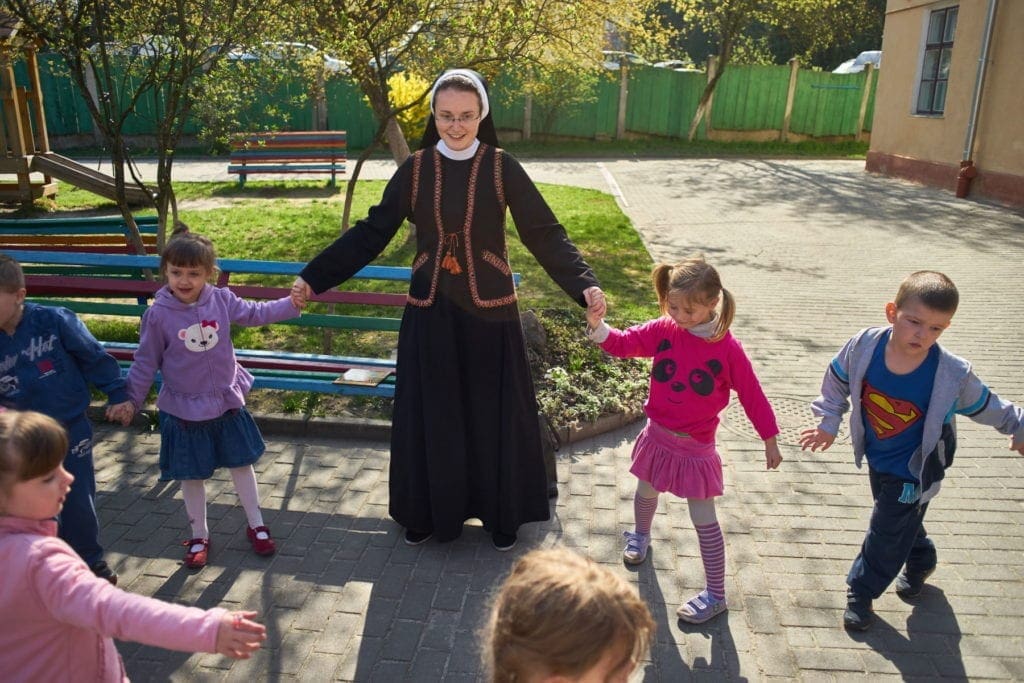 In Ukraine's rugged corner of the world, hope is taking root.
Decades ago, the Soviet Union all but banished public worship, targeting Ukraine's Greek Catholics, who were driven underground. Now these Christians have emerged, blinking, into the sun. And CNEWA has extended a hand.
We have helped the faithful emerge from the catacombs, supporting the formation of clergy, religious and lay leaders and educational programs, such as Ukrainian Catholic University — all toward building a stable and prosperous future for the common good of all Ukrainians.
But storm clouds are brewing.
Armed forces have gathered along Ukraine's eastern border with Russia, which has already annexed other Ukrainian lands and occupies others, where war rages still. More than 10,000 people have died in the conflict and tens of thousands are now homeless. CNEWA has been working closely with Caritas Ukraine, helping the local churches to respond to the needs of the displaced even as they continue their important work among the vulnerable by initiating rehabilitation programs and social services for the elderly and those with special needs.
We can't let hope fade.
Join CNEWA as we plant seeds of hope, and tend and care for those who need the tools to help it grow, even in turbulent times.