Editors' note: In "Visions That Dance in Their Heads," Palestinian journalist Hazem Balousha writes about nothing close to sugar-plums. Rather, he reports on the long-lasting psychological effects of war on the children of Gaza. A father himself, Hazem wonders aloud about the impact of the war on his own children in the audio clip below. A full transcript follows.
When I walk in the street and I see ordinary people laughing, I always wonder how they are coping with the crisis.
Gaza experienced four wars in a very short time, within 10 years, which is not easy on the whole population. I'm a father myself. I have two boys and always, especially in times of crisis, I think about them. I think about how they are going to be — apart from surviving the war — I mean, coping with the psychological impact that was left on them during the war and during the crisis.
Psychologists say one out of three Gazans has trauma, whether it's because of the war or other problems. Dozens are living in a very small enclave. Two million people are living in a very small place. They are not able to leave. They are not able to travel freely.
These projects that I visited, whether at the Y.M.C.A., the Latin Church or N.E.C.C., most of them were funded by CNEWA.
For example, at the Y.M.C.A., when I visited, I saw parents with their children and their friends. They were playing, chatting. Some of them were at the playground for the kids. Some of the boys and the girls were playing football or tennis. The Y.M.C.A. is preparing for a very important project that is funded by CNEWA that is dealing with children — children who were traumatized through different methods.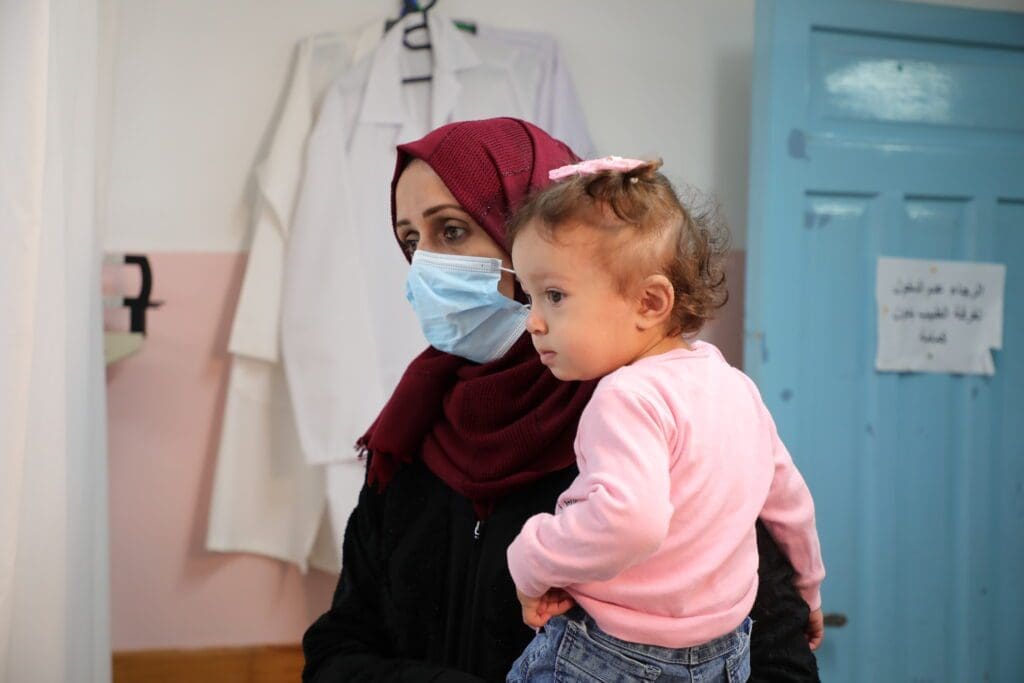 N.E.C.C., for example, the importance of the projects implemented through the three clinics that are in marginalized areas, those women who come to the clinic express the issues they see with their children. There is a great success, according to the numbers.
The Latin Church, when they helped the Christian families repair their houses that were partially damaged during the last war, it was important to help them cope with the crisis for the health of themselves and their children.
There was a project post-war by the Latin Church as well that dealt with Christian children. They did really great work with entertainment, Scouts, playing, picnics, going to the beach, playing with them. That was important to help the children, as well as the parents.
---
Hazem Balousha is a Palestinian journalist based in Gaza. He is a contributor to The Washington Post, the Guardian and Deutsche Welle, and the founder of the Palestinian Institute for Communication and Development.