With the arrival of international aid workers and journalists in the remote highlands of northern Ethiopia — and the restoration of electricity, telephone and internet service — stories are surfacing revealing the horror and the heroism in the region of Tigray since early November.
In a recent conversation with Abune Tesfaselassie Medhin, the Ethiopian Catholic bishop of Adigrat, whose historic eparchy covers much of the Ethiopian north, CNEWA's regional director in Addis Ababa noted that the bishop is hearing encouraging reports.
"Amid all these catastrophic situations dropped on us," he said to CNEWA's Argaw Fantu, "I am convinced and feel proud of my priests in rural and remote parishes.
"Even though in some parishes everything, including teacups, spoons … [and] food supplies, was looted and parish properties damaged, my heroic priests [remained] with their parishioners, who took refuge within the parish premises. I am receiving heroic stories of these priests who are still there among the flock in remote parishes."
He further noted that "these priests, compelled by their vocation of service, shared whatever food supply remained after the looting with people in need." Now that supplies have dwindled or vanished, "these priests are now among the people who need food support for their daily need."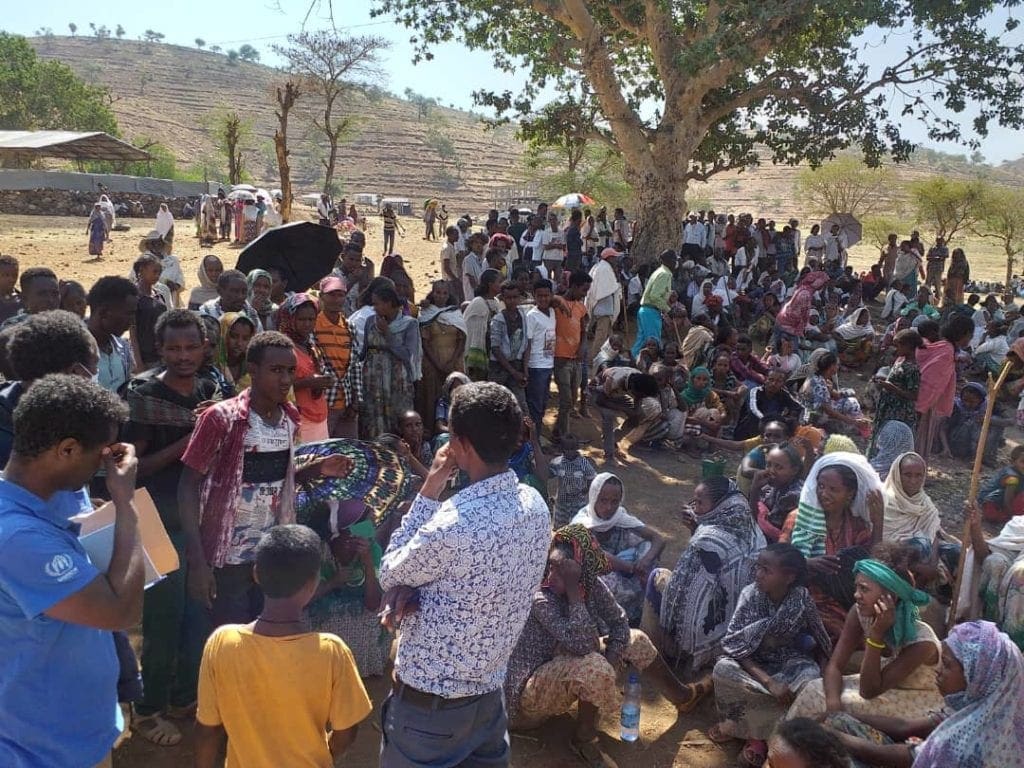 These examples of men living out their vocation of service "encourages me to gain hope and pray to overcome this horrific situation," concluded the bishop.
One of those extraordinary witnesses visited CNEWA's Addis Ababa office last week. The young priest, whose identity is being protected, painfully recounted his experiences walking from one remote parish to another — dodging shells — offering the sacraments and counseling communities struck with terror and fear.
Now in Addis Ababa to address some of the physical and psychological wounds he suffered in the field, the priest reported to CNEWA's Ethiopia field staff how he begged soldiers not to kill innocent people even as he encouraged villagers to prepare food to offer the soldiers, thus preserving some villages from looting and killing.
In other places, he and other priests asked soldiers to allow them to bury the dead. Often, they were refused, to which they responded, "We are priests. We are here to pray for the sick and to bury the dead. This is our service to our people. Why do you forbid us to bury the dead?" The priests succeeded somehow in burying the dead, which would have fallen instead to local women, young people and children, said Mr. Fantu.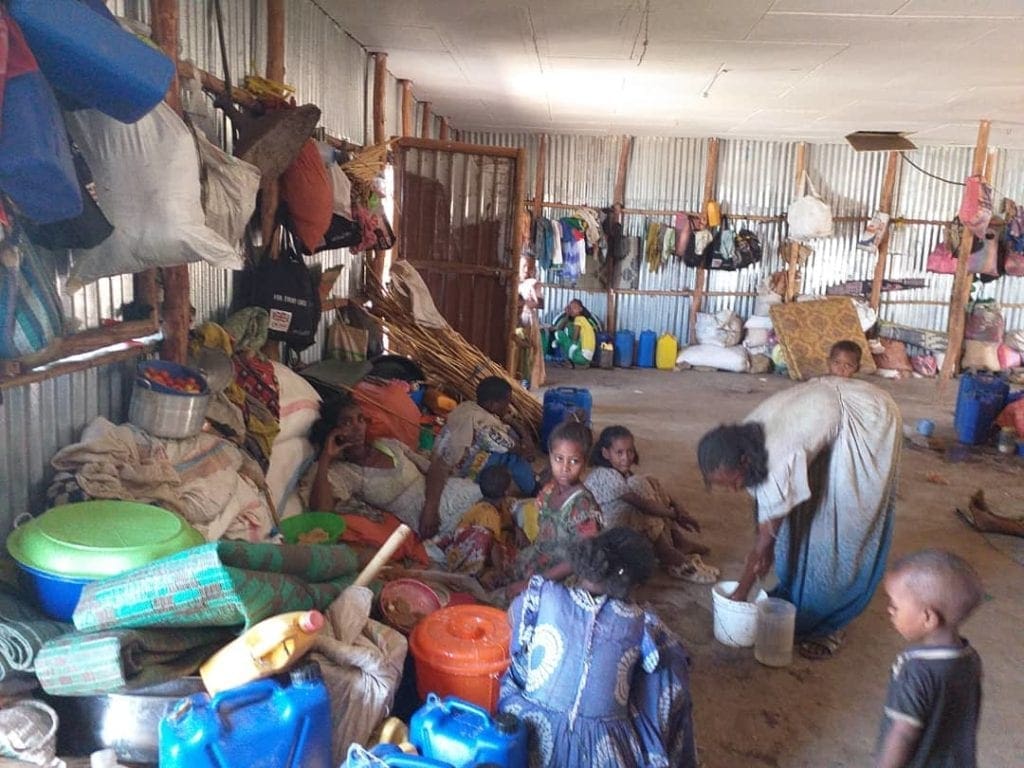 In an interview with Catholic News Service on 12 March, Mr. Fantu said more than 8 million people in Ethiopia need food assistance — the majority of them in the Tigray region — and severe locust infestations have disrupted farming.
When the conflict erupted, people fled their homes to mountainous areas, preventing them from gathering much to eat. The issue of food shortage in these remote areas is leading people to starvation; people are dying for the lack of food, Mr. Fantu reported to CNEWA head office.
To make matters worse, no one is paying attention to the surge of COVID-19 in the region, which has increased from 13 percent of those tested to more than 17 percent, he continued. As aid workers move in Tigray region with less attention to the virus and more attention to serve people, it is feared the virus will spread thus decimating a people encountering multiple sufferings: security, hunger and the ravages of the COVID-19 pandemic.
As an immediate response, CNEWA is rushing humanitarian assistance to Bishop Medhin for 34 remote parishes in the eparchy to distribute to families impacted by the crisis over a six-month period. Admittedly, this aid is but a drop in the bucket, but it is part of a three-pronged approach by CNEWA in Ethiopia. This approach includes a commitment to monitor, assess, coordinate and offer targeted assistance to the local church; support the broader efforts of the church through the Congregation for Eastern Churches; and remaining on the ground, "ever available and present in the accompaniment of the suffering throughout Ethiopia," says CNEWA president Msgr. Peter I. Vaccari.
Michael J.L. La Civita is CNEWA's communications director.