Our CNEWA team — board chair Cardinal Timothy Dolan, board member Bishop William Murphy and president Msgr. John Kozar — continued their pastoral visit to the Hashemite Kingdom of Jordan and discovered the "keys to the kingdom," its wonderful and generous people.
An important stop yesterday was the convent of the Franciscan Missionaries of Mary in Amman.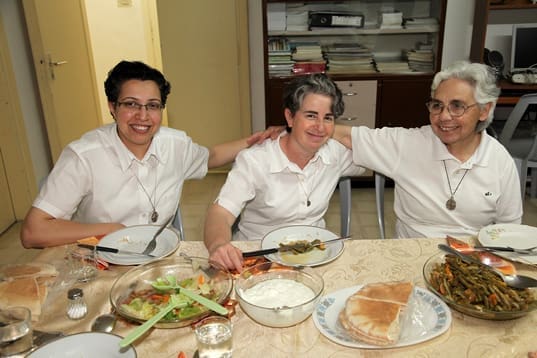 From their home, the sisters offer Christian refugees from Iraq and Syria counseling, schooling, formal catechesis and emergency assistance to those in dire need. The sisters' "House of Mary" also offers a safe haven, a refuge from the storm that has enveloped these innocent families.
We described the work of the sisters — which is supported by CNEWA's generous benefactors — in a story for ONE magazine we called, fittingly, "A Loving Embrace":
Among the courses the convent school offers is a remedial tutorial for Iraqi children who have fallen behind since the war's outbreak and fled west. Some of these children have missed several years of school — not until last August did the government permit Iraqi school-age children to enroll in its schools…

In addition to the remedial program for young children, the convent school operates a kindergarten, a second grade and a literacy course offered at no cost to young adults between the ages of 14 and 20.

…For a few short hours, the participants leave behind their worries and gather the strength to move forward despite the seemingly impossible and unending challenges in their lives — at least for one more day.
That's the warm and supportive atmosphere that greeted the CNEWA team yesterday. The sisters and the families they are privileged to serve welcomed their visitors and made them feel right at home. Later, they celebrated Mass together and had the opportunity to share stories, and even a few laughs.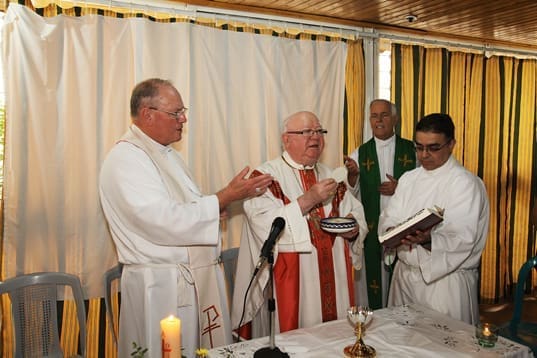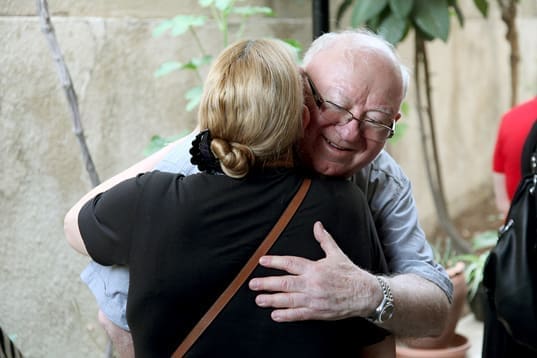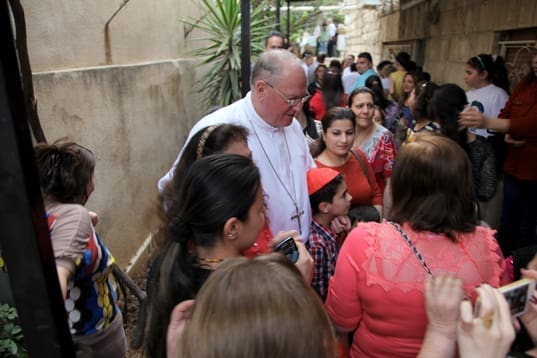 It was a meaningful and emotional visit for everyone.