When I was young, my dream was to make a big impact on the world.
However, as I grew, I learned the world just might be bigger than what I had thought. I didn't give up on my dream; I just adapted it, focusing on helping my own Christian community in the Gaza Strip.
Gaza's small Palestinian Christian community, numbering about 1,000 people, is proud of its homeland and faith. Palestinian Christians constitute barely 0.05 percent of the more than 2 million majority-Muslim population in the Gaza Strip, and everyday life — for Christians and Muslims — is challenging.
For more than 15 years, Gazans have lived under strict confinement. Egypt and Israel imposed a blockade when Gazans elected Hamas candidates to lead their government. The blockade prevents freedom of movement for both people and goods.
Overcrowded neighborhoods, noise and pollution, as well as limited basic services, such as access to clean water, electricity and basic health care services, are common. Poverty and unemployment are rampant and most of the unemployed are young people.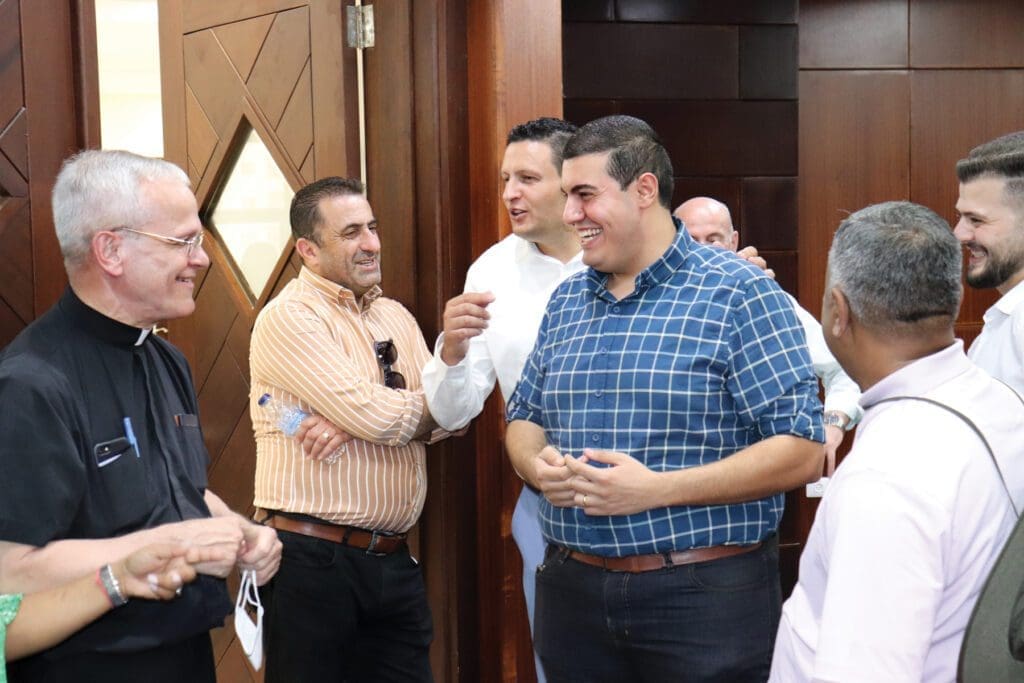 Years of war and bombardments have made a deep and lasting psychological impact on people of all ages, especially younger generations, who have never known anything other than these circumstances. Despite all of the hardship, Gazans remain adaptable and resilient.
I, too, experienced the desperation and hopelessness other young people in Gaza have felt and continue to experience today. I was once a young person with no opportunities to express myself, and it made me feel "tied up." However, through CNEWA-Pontifical Mission's leadership program, I finally had the chance to grow, develop and gain the skills I needed to succeed.
CNEWA-Pontifical Mission has been present and working in Gaza for nearly a century, representing the church's commitment to help local Christians remain steadfast. In recent years, the team based in Jerusalem has initiated a scholarship program that provides talented and ambitious Christian students with the opportunity to earn a bachelor's degree.
As a complement to the scholarship program, CNEWA-Pontifical Mission has also implemented an employment program, partnering with local Christian organizations to provide temporary placement for young graduates within their respective career field. This temporary employment opportunity not only helps the graduate gain experience and build the right job skills, but also provides a much-needed income for their families.
I believe in helping Christians to recognize that investing in themselves will help improve their situation and help them reach their goals. These opportunities will help young people to build skills, gain experience, become spiritual or community leaders, and give back to their community.
I was fortunate enough to participate in both the leadership program, where I was awarded a full scholarship for my bachelor's degree, and in the employment program, where I was placed with a local community-based organization. I worked hard and, eventually, improved my job skills, taking additional courses to develop other professional competencies and experience.
At 29, I am now the managing director of the Arab Orthodox Cultural and Social Center in Gaza. The center, which was years in the making, opened officially in September 2021. Since then, about 40,000 people have visited the center and benefited from its services and state-of-the-art facilities.
Created to serve the local community, the Arab Orthodox Cultural and Social Center employs a full-time staff of about 12 people and welcomes student interns. About 21 young people have been offered this form of stable work and we hope that, as the activities grow, more youth will be employed.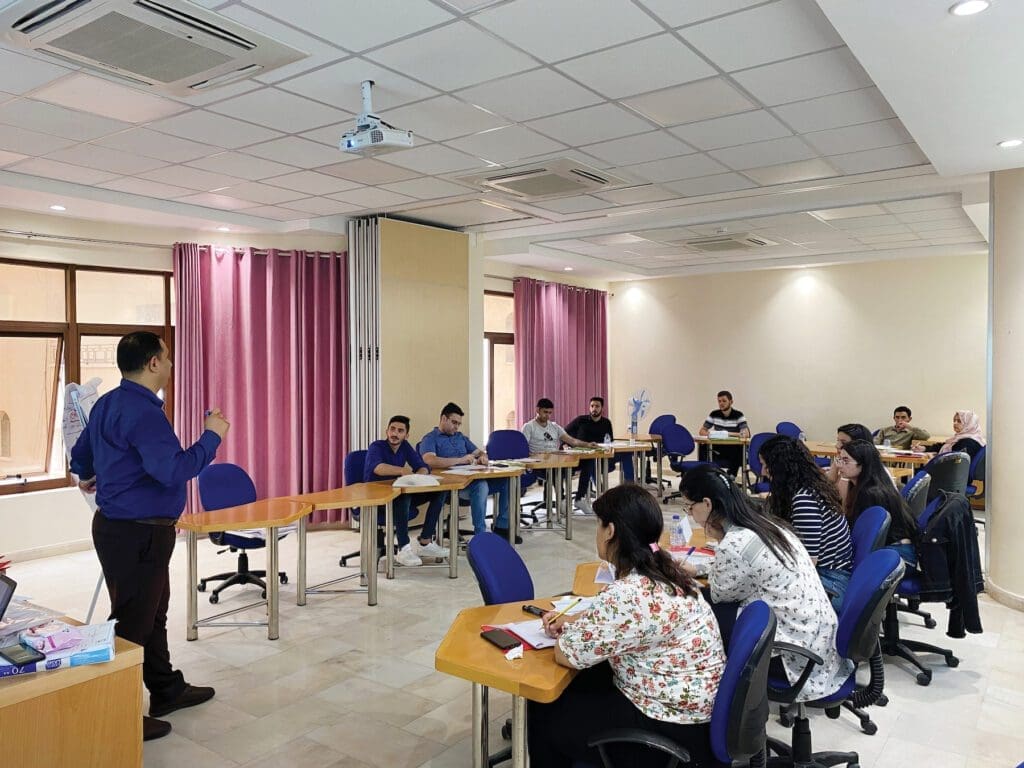 The two-story complex features a fitness center, a banquet hall, an auditorium, multipurpose rooms and conference space. The fitness center provides a safe, protected space for men and women to play sports and maintain their health and well-being, especially important given the difficulty of playing sports in the streets of Gaza, in particular for young women. The outdoor garden includes a playground for children and a friendly and relaxing atmosphere for outdoor activities for adults.
Social and cultural activities are limited in Gaza as well, especially for joint Christian-Muslim activities and programs or co-ed activities. For this reason, having the center in Gaza under an open-minded yet reserved Christian community is extremely vital to offer all community members the opportunity to meet and interact, thus preserving the community's fabric.
CNEWA-Pontifical Mission also had a hand in getting the center off the ground, providing small grants over the past decade to help with the construction process. However, more importantly, its vital support contributed toward employee salaries during this first year of the center's operation, until the center could start generating revenue.
This allowed the team at the center to implement its operational and advertising plan without the burden and pressure of covering salaries.
In addition, the accompaniment and advice offered by CNEWA-Pontifical Mission staff during the center's first few months, helping the administration conduct its work and implement its plans, were valued beyond imagination.
---
Rami Tarazi is the managing director of the Arab Orthodox Cultural and Social Center in Gaza.