Gregorian Masses
These Masses are part of a tradition dating back to the sixth century, to a monastery founded by St. Gregory the Great, where priests would celebrate one Mass a day for 30 days for the deceased.
While these Masses can only be offered for the deceased, you can request that they be said for someone in the future; we will send you a card to fill out, which can then be returned to us after a loved one has died. (The donation of $150 is per person; so, for example, requesting a series of Masses for one's parents would be $300.)
The full $150 of each donation goes to the priest who is celebrating the Gregorian Mass.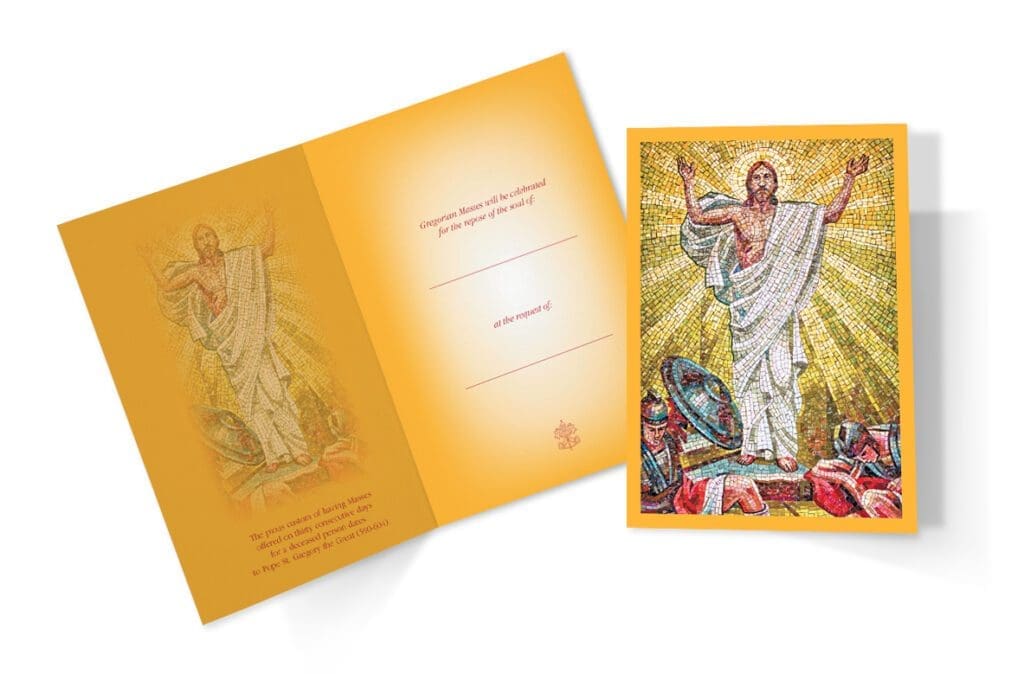 Make your dedication