Last weekend, CNEWA paid a visit to Our Lady of Mt. Virgin Parish in Middlesex, New Jersey. It was a great opportunity for us to share "the church's best kept secret" and spread the word about some of the work we're doing around the world.
We were warmly welcomed by the OLMV administrator, the Rev. David Skobolow, my old friend Deacon Tom Sommero, and hundreds of members of the parish family.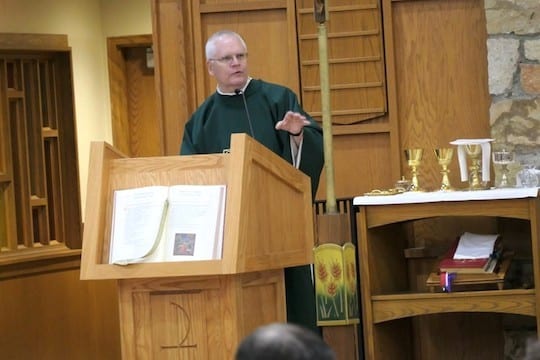 I preached and served at four Masses over the weekend, linking CNEWA's mission to the Gospel reading from St. Luke, about praying to God with humility. So many we serve have taught us about humility — but also about hope, perseverance and unwavering faith. As the reading from Sirach reminded us, "The prayer of the lowly pierces the clouds." It's a blessing and a privilege to pray with the poor, and walk with them on their journey.
We're eager to continue spreading the word about CNEWA, so if you'd like us to visit your parish, please let us know!
For more information, write to us here