Editors' note: India is one of three countries in the world, where the COVID-19 pandemic seems not to abate. Yet, according to journalist Anubha George in the country's southwestern state of Kerala, faith and practical measures seem to help the people cope with the high rates of infection and death. She shares a glimpse into the impact of the pandemic in her audio report below. Read her feature report, 'Everything in His Hands,' for a more in-depth account of the situation of the church in India and COVID-19.
It's one story of tragedy after another of suffering, losing loved ones or livelihood, all because of COVID. To say we're living in an uncertain, strange world would be an understatement. And this is especially true of India, where the number of infections has only consistently gone up. We don't know whether the second wave of the pandemic has turned into the third, or if India is still battling the second one. After all is said and done, cases continue to rise, day after day.
Kerala is the worst-affected state in India. The first case of COVID was found here back in 2020, but Kerala had it all under control then. Its infrastructure, hospitals, primary health care system was praised by all. It coped well with the rising number of infections.
Then, it got worse. At one point, Kerala accounted for over half of India's daily coronavirus cases.
We drove through Kerala to see how the church is helping families affected by the pandemic. What we saw were people coping with the help of their faith. The Syro-Malabar and Malankara churches are doing their best. They're providing aid, food, clothes, masks, sanitizers, and medicines to parishioners — actually to everybody, whether they're part of the parish or not. Religion is not what matters.
We met a couple in Pirappancode, near the capitol, Thiruvananthapuram. Enos and Sicily lost their son to COVID about two weeks ago, when we met them. Their eight-year-old granddaughter Albina was also with them. We found them so pious and so devoted. Even in the midst of such pain and such tragedy, their faith was unshakeable.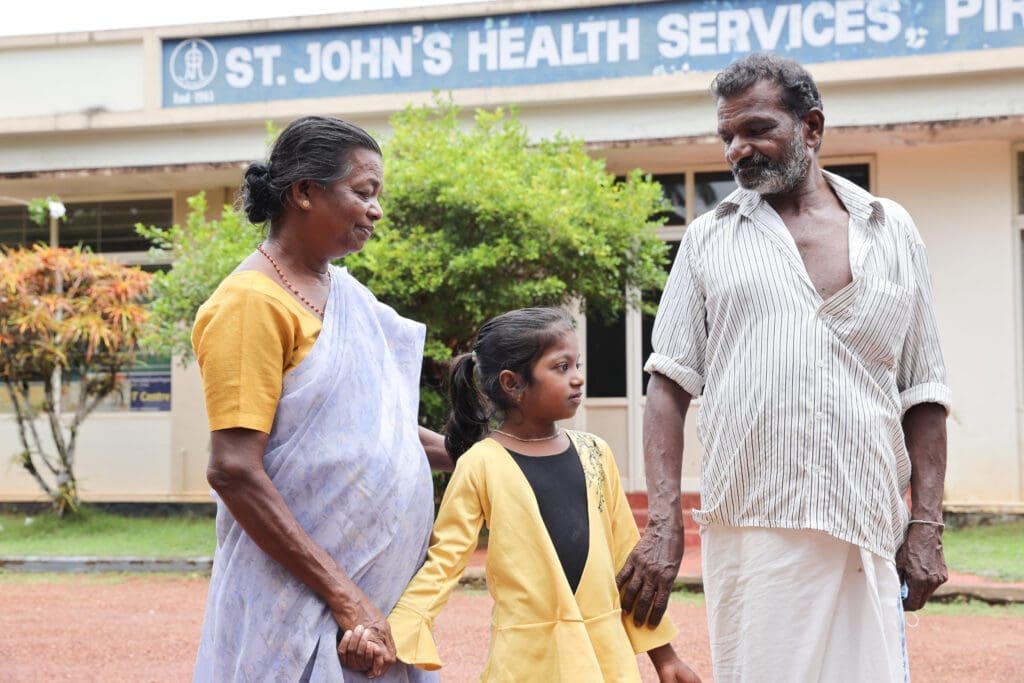 They said they had trust in Christ's plan. The little girl wants to be a doctor when she grows up and she wants to help everybody.
Churches and other places of worship have been closed in Kerala for months now because they attract people in big numbers and gatherings are a big no-no. Parish collections are down yet somehow the donations keep coming. Churches around Kerala are working hard to make sure that no family goes without food. Even in the remotest parts of the state, where access is difficult, the church is using all its resources to help people and to support them. Kerala has had a difficult time lately when it comes to natural calamities.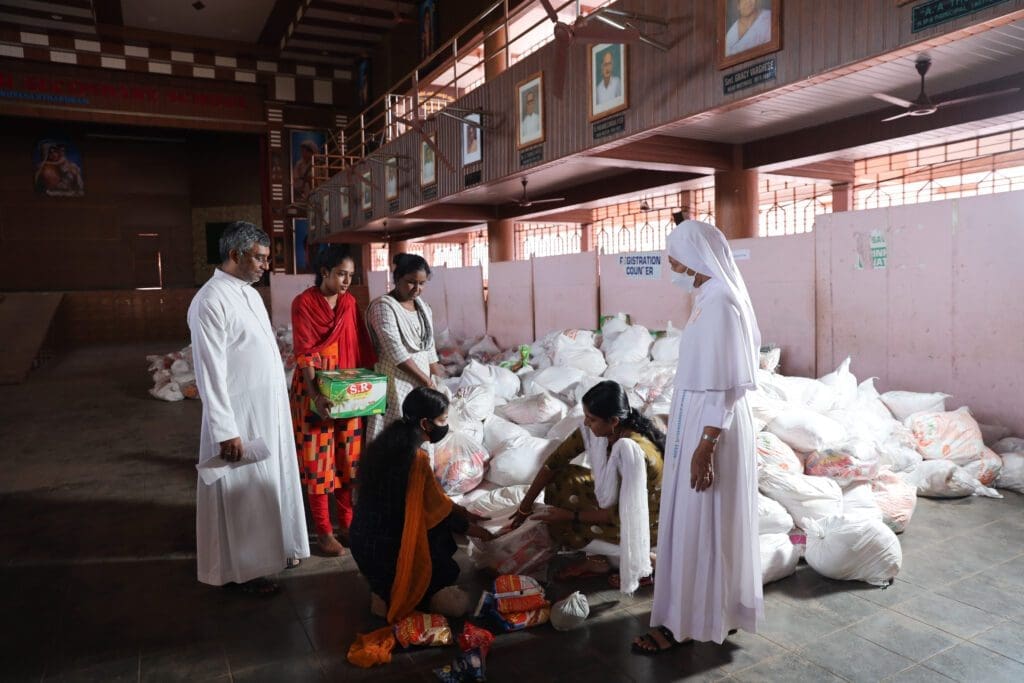 There were the floods in 2018, which killed more than 500 people. And then again, in 2019, when more than a hundred were killed. Thousands of families were displaced. And, now, the pandemic. But the spirit of the people is strong. The feeling is, "We shall overcome." And, indeed, we will.
---
Anubha George is a former BBC editor. She's a columnist and writer for various publications. She's based in Kerala, India.