CNEWA team members Thomas Varghese and Michael La Civita traveled to Europe last week to visit with key organizations, particularly in Georgia and Armenia, that partner with CNEWA in carrying out its mission.
Highlights to date include their visit with the team of Caritas Georgia, led by Executive Director Anahit Mkhoyan, in the Georgian capital, Tbilisi, on 8 June.
Caritas's programs among the most marginalized populations in this small, complex country — all supported by CNEWA — include work with the elderly, which provides hot meals, medical care and counseling to the abandoned and forgotten; shelter, counseling and vocational training for victims of domestic abuse and their children; and shelter and care for orphans and children living on the streets.
The day concluded with a dinner with Archbishop José Avelino Bettencourt, apostolic nuncio to Georgia and Armenia, and the Catholic bishops who sponsor this great work.
On 10 June, the team visited two programs funded by CNEWA's generous benefactors in southwest Georgia, near the Armenian and Turkish borders.
First, they visited Ter Anton, the Armenian Catholic priest in the village of Eshtia, where CNEWA has partnered with Caritas Georgia to create a center for children. Clutching an altar stone, Ter Anton described the flight of his ancestors from persecution — carrying only an altar stone and a processional cross to Eshtia — the "land of easy living."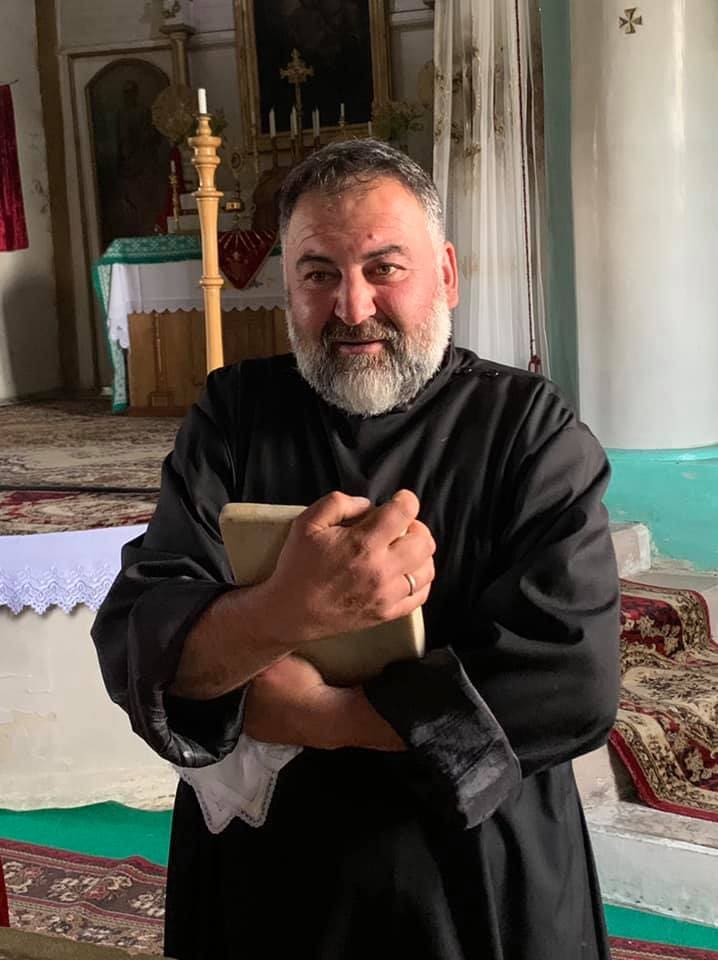 A village of fewer than 2,000 people, Eshtia proudly gathers its children to the center. There, they learn music and dance, study Georgian, English and catechism, and focus on engineering in the computer lab.
From this lovely village, the team traveled to the medieval city of Akhaltsikhe, population 17,000, where CNEWA supports Caritas Georgia's home care program. Health care is a precious commodity, and the Caritas network of nurses, social workers and trained volunteers visit the homebound and those most in need. More than 200 patients in the area receive their medicine, a bath, a hot meal and some loving care, thanks to CNEWA's benefactors and the team at Caritas Georgia.
The next day, the CNEWA team visited Kutaisi, the second-largest city in Georgia, also considered the oldest continually inhabited city in Europe. Here, Sister Loredana Monetti of Caritas Georgia coordinates a number of initiatives that benefit some of the most vulnerable people in the area.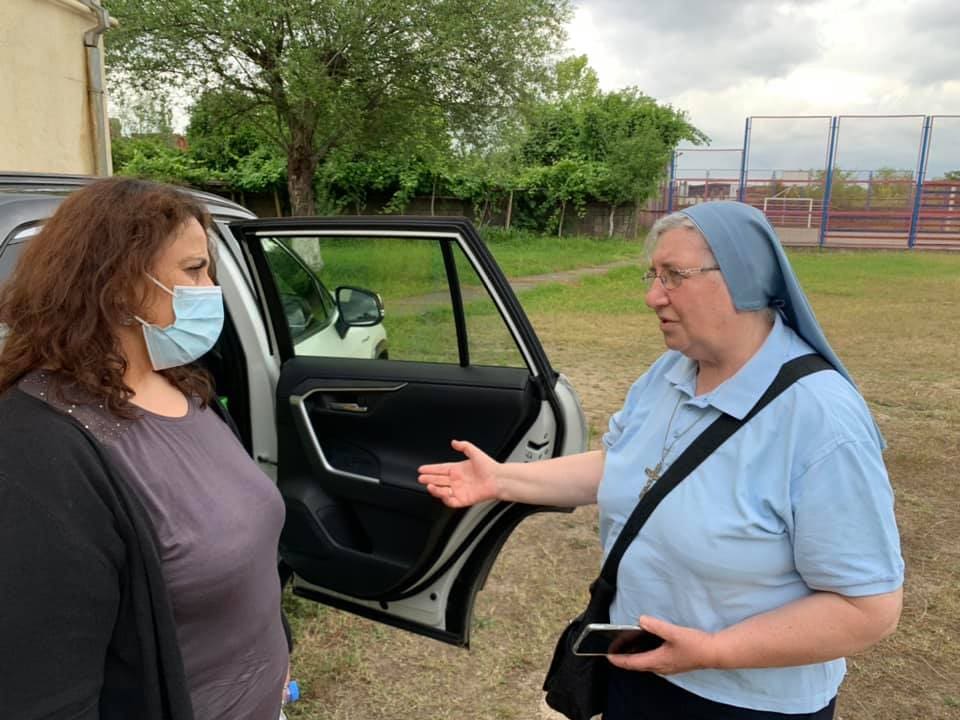 These works include a day center for children — which provides tutoring, a safe haven, a hot meal, formation and vocational training — as well as a soup kitchen that distributes hot meals five days a week to elderly pensioners.
Sister Loredana and her team of professionals and volunteers also run a dispensary, which has been crucial during the COVID-19 pandemic.
You can read about all these activities in Georgia and more in the June edition of our award-winning magazine, ONE, available online and in print soon.