Praying in the Month of the Holy Souls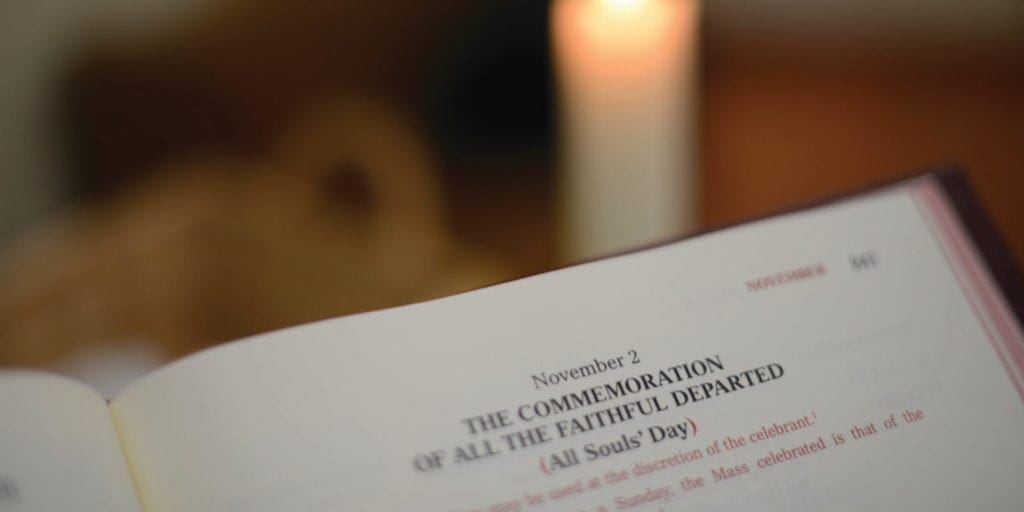 The Catholic Church invites us during the entire month of November, the Month of the Holy Souls, to pray for the faithful departed.
On 1 November, the church begins the Month of the Holy Souls by celebrating the Solemnity of All Saints — a celebration of our common vocation to holiness, and a recognition of that holiness in the deceased who have already entered into the communion of saints.
On 2 November, All Souls' Day, and throughout the rest of the month, the church asks us to pray for those who have died and to ask God to welcome them into his embrace. As we pray during the Eucharistic Prayer, "To our departed brothers and sisters and to all who were pleasing to you at their passing from this life, give kind admittance to your kingdom."
When Msgr. Peter I. Vaccari offers Mass throughout the month of November in the chapel of the CNEWA residence, he will remember all the deceased of the CNEWA family throughout the world.
Please share the names of loved ones you wish to be remembered; the names will be placed on the altar of the chapel.
As we contemplate mortality and holiness this November, and consider that which truly matters to us, let us all spare a thought for those most vulnerable in the world.
If you would like to join CNEWA on its mission to work for, through and with the churches and peoples of the East — so that, as Jesus said, "all may be one" — please consider making a donation.
Thank you and may God bless you.