Editors' note: Journalist Doreen Abi Raad sheds light on the precarious situation of Catholic schools in Lebanon. In her feature article in the June issue of ONE, Abi Raad conducted extensive interviews with church leaders, educators, alumni and current students about the role of Catholic education in the Middle Eastern country and the intellectual and cultural void that would be left if it were to disappear. She gives us a glimpse into her findings in the audio clip below. A transcript follows.
Lebanon has a longstanding tradition of Catholic schools, dating back hundreds of years ago. In fact, the country's first schools were Catholic and are known for educating Christians and Muslims alike. Growing up together in Catholic schools, students in Lebanon experience coexistence, fraternity, acceptance of the other and openness to other religions.
Lebanon's Catholic schools are a living testimony to what St. John Paul II said, that Lebanon is more than a country; it is a message of freedom and an example of pluralism for East and West.
Cardinal Beshara Rai, patriarch of Maronite Catholics, has often referred to the country's Catholic schools as "one of the pillars of Lebanon." The country's Catholic schools are known for high academic standards, with students typically learning in Arabic, French and English. But, the future of Catholic education in Lebanon is in jeopardy, as the country tumbles deeper and deeper into economic collapse and parents, struggling just to feed their families, are unable to pay tuition fees.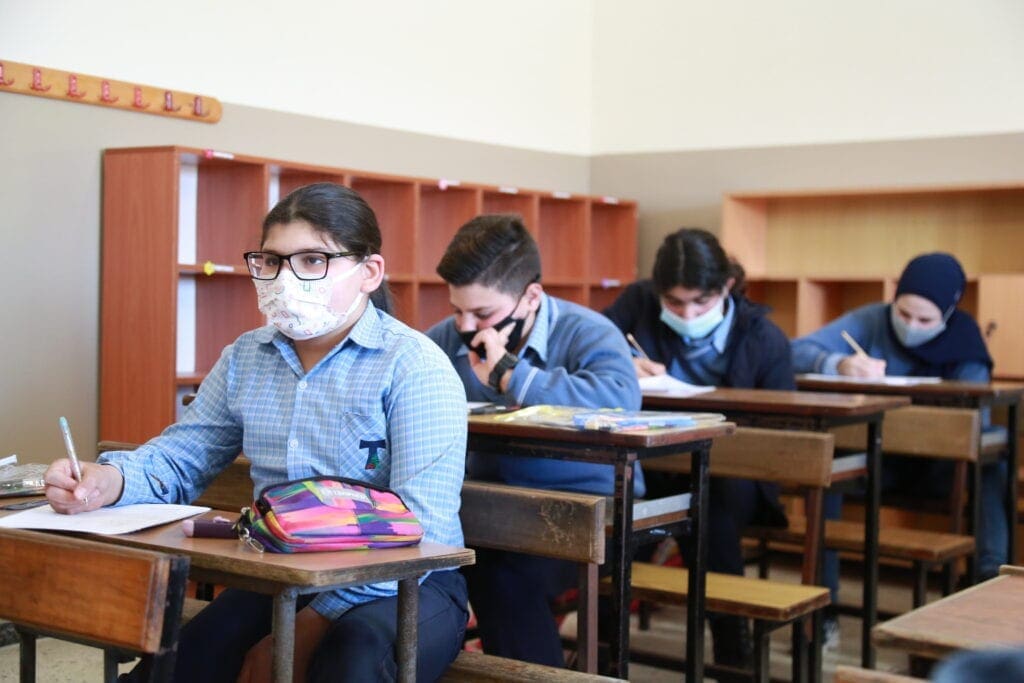 The Lebanese currency plunged nearly 90 percent in less than a year and a half, amid unemployment and hyperinflation. Now, more than 50 percent of the population is below the poverty line in a country that was considered middle class.
In April, Melkite Greek Catholic Archbishop Issam John Darwish of Zahleh and Furzol, now emeritus, sounded the alarm regarding the dire situation of Lebanon's Catholic schools.
"Without the help of our brothers and sisters in the West, such as the Catholic Near East Welfare Association, we cannot continue. Without Catholic education in Lebanon, the society will collapse," he warned.
Read Abi Raad's feature article, Catholic Education: Lifeblood of a Nation.
---
Doreen Abi Raad is a freelance writer in Beirut. She also writes for Catholic News Service and the National Catholic Register.