Editors' note: Journalist Anubha George asks the question that plagues many of us when we see great pain and suffering: Why? For a feature article for ONE magazine, George visited two CNEWA-funded homes for children with special needs in India. There, she received an answer to her question while speaking with the sisters who dedicate their lives to caring for these children, which inspired her faith. Listen to her tell her story in the audio clip or read the transcript below.
On a bright, sunny and humid day in Kerala, in southern India, we head to a home for children with special needs. It's called Home of Faith. It's run by Catholic sisters. Girls and boys with innocent faces, bright eyes and big smiles welcome us. They're unaware of any life away from this place.
It's not easy to see misery and hardship. The human eye only wants to see joy, happiness. We want reassurance that all is well with the world. And when it isn't, we question our faith. We question our God.
On this visit to Home of Faith, I questioned why Jesus had chosen some children to have a more difficult life than others. Anupriya, for example, a 10-year-old girl, who's physically challenged for no fault of hers. Doctors say her disability is down to her father, who kicked and hit her mother when she was pregnant. Or Dev, whose parents are so poor, they can't even afford physiotherapy for him, which would help him in some way.
It was the same feeling at another home for physically and mentally challenged girls and women. Sneha Sadan is also run by Catholic sisters. We meet Jo Mol. She's 33 now, but when she was 16, she was abused by a neighbor. She was unable to make sense of what had happened to her, until one day she had a breakdown and needed psychiatric help. Since then, she has been in this home and she hasn't been able to return to her normal self.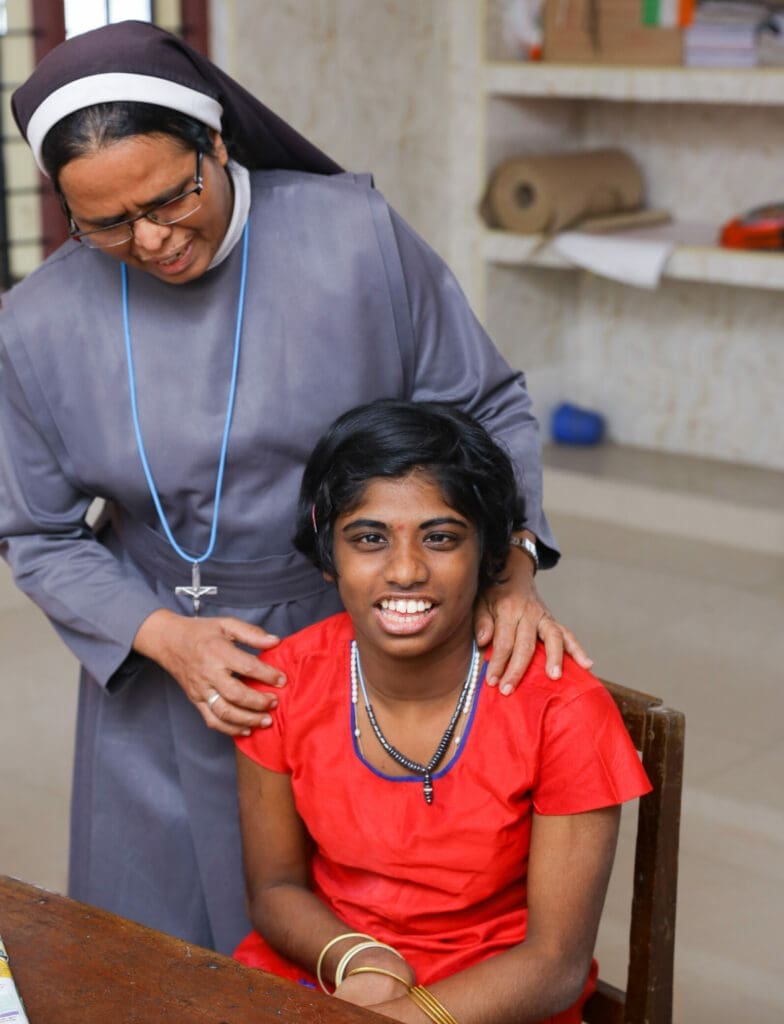 I asked Mother Superior Sister Stella if she ever doubted her faith working with people whose life circumstances probably will never improve. Her answer gave me a lot of faith.
She said: "Imagine their lives if we weren't here to help them or do things for them or to make their lives just a little bit easier. At those times, Jesus is here to support us, to guide us, and to hold our hand."
Places such as Home of Faith and Sneha Sadan are doing brilliant work, absolutely no doubt about that. But they survive because of foreign funding from organizations, such as the Catholic Near East Welfare Association or CNEWA.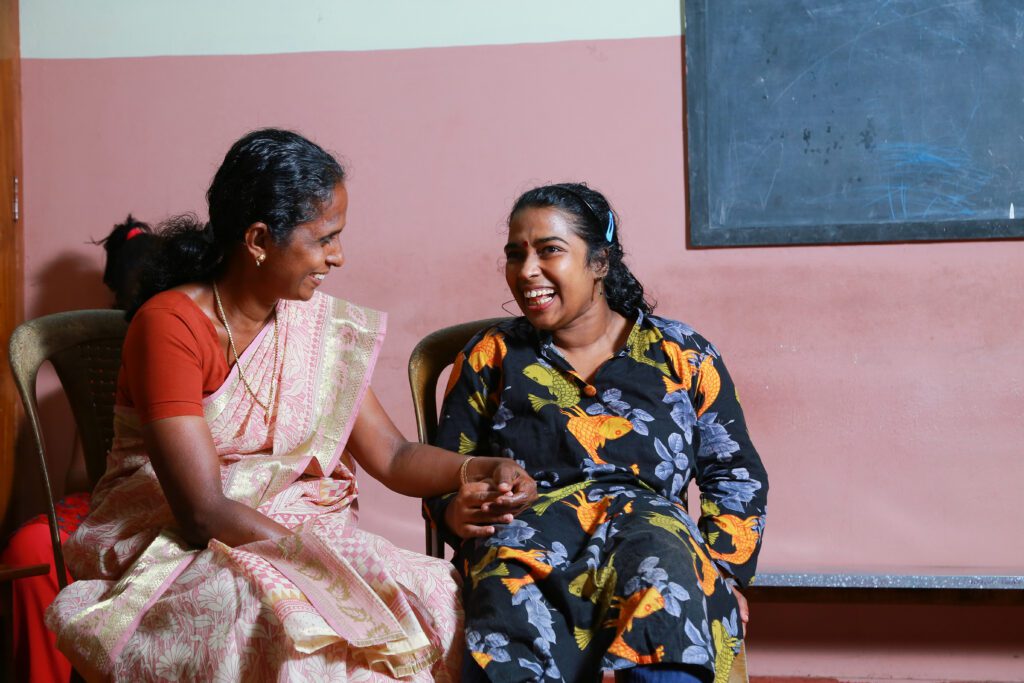 The Indian government has recently changed rules on how homes and orphanages can and cannot use this aid. The new laws are tighter, more complex than ever before. Critics say this is to sideline certain minorities in the country. But despite lobbying, the government has refused to budge. The future of Christian charities, such as Sneha Sadan and Home of Faith, hangs in balance. Let's hope it tips in their favor.
Editors' note: CNEWA India is a registered charity in India, ensuring that donor support is channeled to Christian charities, and operates in full compliance with the government's recently revised regulations.
---
Anubha George is a former BBC editor. She's a columnist and writer for various publications. She's based in Kerala, India.