One of the world's worst non-nuclear explosions took place two years ago today. This explosion at the port of Beirut on 4 August 2020, caused destruction from which the city has yet to recover completely.
Immediately, 200 people were killed by the blast and another 6,000 were injured. The lives of 2 million people in Beirut have been suspended into uncertainty as the country faces economic, medical and social crises.
"My thoughts go to the families of the victims of that disastrous event and to the beloved Lebanese people: I pray that each one may be consoled by faith and comforted by justice and truth, which can never be hidden," said Pope Francis in his General Audience on 3 August, in anticipation of the tragic anniversary.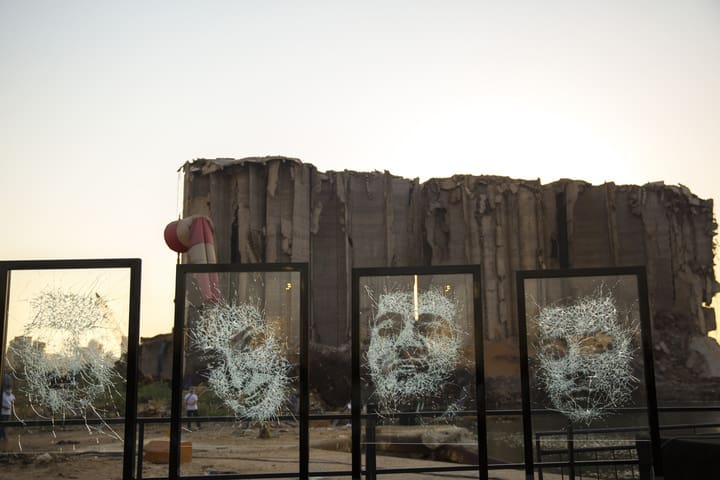 "I hope that Lebanon, with the help of the international community, may continue on the path of 'rebirth,' remaining faithful to its vocation to be a land of peace and pluralism, where communities of different religions can live in fraternity," he said.
The day after the blast, CNEWA launched an emergency campaign received grants for medical centers severely affected by the blast. Some of the funds were distributed as follows: $1.597 million for Lebanese Hospital Geitaoui; $1.397 million for the Rosary Sisters Hospital; $10,500 for the Karm el Zeitoun Dispensary and $26,900 for the Socio-Medical Intercommunity Dispensary. The campaign also raised $100,000 to fund the reconstruction of 109 homes in a partnered program with the Society of St. Vincent de Paul. 
Additionally, in the years since the blast, while Lebanon's institutions struggle with limited resources and economic collapse, CNEWA has continued to provide support by funding Catholic education, small businesses and food distribution.
CNEWA President Msgr. Peter I. Vaccari traveled to Beirut a year after the blast, where he visited Rosary Sisters Hospital and Lebanese Hospital Geitaoui. They are among several hospitals in the country that struggle from the shortage of doctors and nurses, making it difficult to provide the level of care that is needed.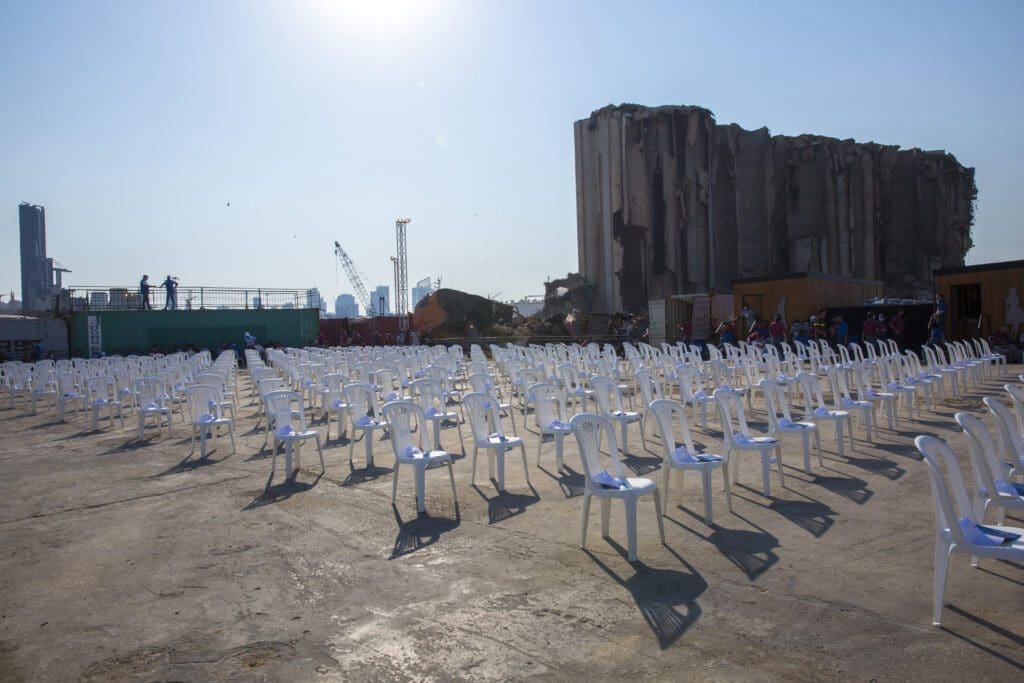 This May, CNEWA was awarded four grants totaling $1.859 million to support health care centers and schools in Lebanon. The funds were distributed among five Catholic hospitals, Message de Paix rehabilitation center and 14 Catholic schools.
"Since the Holy See charged CNEWA with coordinating worldwide Catholic aid in support of Catholic hospitals and schools in Lebanon after the port blast in 2020, our benefactors, friends and partners have rallied to our calls for help, as Lebanon is a laboratory in the Middle East for civic discourse and democracy, positive secularism and conviviality among its many confessions," said Msgr. Vaccari.
To help support Lebanon on its path toward recovery, visit cnewa.org/campaigns/lebanon/